The stakes were clearly very high at the recent party conferences from an infrastructure perspective, which loomed large across many of the major parties' speeches. The UK desperately needs investment in infrastructure of all kinds – housing, water, energy, grid, rail, road and EV charging, to name a few. We have too few homes, our rail and road infrastructure in some parts is inadequate, our water infrastructure is antiquated and we are not prepared for electricity consumption to double by 2050 to enable decarbonisation.
A combination of unhelpful factors have affected both private and public sector infrastructure investment over recent years, including inconsistent policy; a planning regime that is time consuming, costly and difficult to navigate; high costs exacerbated by Covid and the energy crisis; and Brexit-related labour shortages. Against this challenging backdrop, what we needed from the party conferences was a clear vision for the country's ageing infrastructure. Above all, there was hope that parties across the board would grasp the once-in-a-generation opportunity to become a serious player in green industry whilst providing a steer on the infrastructure upgrade so desperately needed in many areas. 
The axing of the Northern leg of HS2 by Prime Minister Rishi Sunak as the centrepiece of his party conference announcements, was generally badly received by business, despite the promise of investment being re-directed to smaller infrastructure projects collectively named 'Network North'. It's hard however, not to feel like this was a sticking plaster to soften the hammer-blow of losing a major capital project like no other. The lack of detail, inaccurate initial list of replacement projects, and lack of an implementation timeline left many business leaders wanting more detail. Meanwhile, the green economic transition received very little airtime. The previous roll-back of the green transition deadlines (including to ban the sale of new diesel and petrol cars, the phase-out of gas boilers and on ensuring energy efficient rental properties) sends a confusing message.    
Although Labour notably didn't commit to reversing the government's decision on HS2, they made bold promises to 'get Britain building again' and 'bulldoze' our restrictive planning regime to enable the construction of critical infrastructure projects including battery factories, laboratories, 5G infrastructure and housing. The party also promised to 'rewire Britain' to improve the energy grid. These commitments, if delivered without compromising environmental considerations, will enable growth, whilst we transition to a green economy. Their commitment to infrastructure was set within the framework of the green economy transition, with promised policy consistency and coherence.
Elsewhere, while it received little fanfare, the Liberal Democrat's pre-manifesto document included plans to accelerate the net zero target from 2050 to 2045, and it was welcome to see a focus on renewables investment, with the aim of 80% of the UK's electricity to be generated by renewable energy by 2030.
Based on the conference commitments made, the future will be very different depending on which party wins the next election. We must deliver on our county's infrastructure needs and at the same time address the climate emergency head on. Large infrastructure projects enable so much beyond their core purpose – they have an incredible economic multiplier effect which enables skills growth, innovation in technology and construction techniques. The journey to Net Zero by 2050 is complex and has many steps needing continuous, concerted effort and strong leadership. We can't assume that we can win a marathon with just a sprint at the end. For those businesses that have battled to stay true to the green transition and invested in securing a sustainable future, we need clear and consistent intent and policy. It remains to be seen what the commitments made at the political party conferences will mean in practice, as it is easy to say and hard to do. For now, the jury is still out.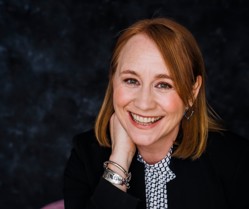 Philippa Spence is the UK Managing Director of
 global engineering, architecture and consultancy company
Ramboll