The latest uptick in engineering and technology apprenticeships starts for the year 2021/ 2022 has been welcome news for the sector. While our analysis of the latest DfE data reveals that starts are still down 5.5% since 2018/19, and 12.3% compared to 2016/17, these figures still come as a huge relief as the decline seems to have bottomed out, for now, and we're starting to move in the right direction. It's also encouraging to see that engineering-related apprenticeship starts have increased at a greater rate than in other sectors - increasing 25.8% on 2020/21, compared to 8.6% increase across all sector subject areas.
Related content
However, this rise over the last year in apprenticeship starts not only masks ongoing challenges with the apprenticeships route, but also still leaves us with a huge shortfall in the number of people who'll be required to enable the UK to rise to the challenge of net zero and support the country's economic growth agenda.  
The reality is, that in order to meet our net zero target and properly spur on sustainable economic growth, we need to exponentially grow the number of engineering and technology apprenticeship starts, and completions. One only needs to take a look at the most recent report from the Industrial Decarbonisation Research and Innovation Centre (IDRIC) - 'Enabling Skills for the Industrial Decarbonisation Supply Chain' - to understand the immense challenge that we face. This report suggests that we will need over 350,000 additional people across the three stages of preconstruction, construction, and operation (up to 2050) to decarbonise the UK's industry, with the majority of these being at the technician level in design, engineering, manufacturing, and construction. On top of that, we know from our Net zero workforce report that there is growing demand for engineers in energy and transport sectors, as well as retrofitting buildings. We therefore need to take a critical look, and ideally at speed, at what is happening with technical education and skills and make sure we're addressing any outstanding issues, to ensure that these pathways are open to a wide range of young people, including those from diverse backgrounds.
This is where looking at our analysis of the data is also helpful, as it points us in the direction of what issues need to be addressed. For example, our analysis confirms that the longer-term trend of the decline in intermediate/advanced level apprenticeships (levels 2 and 3) and the increase of higher/degree apprenticeships (levels 4, 5, 6 and 7) in the engineering and technology sector remains broadly the same. This raises questions as to what this means for young people with lower-level entry skills and for social mobility. We should also consider what the impact of this will be on the number of people being able to access apprenticeships and, in return, on the number of people qualifying as technicians in these sectors.
At the same time, the data analysis reveals that the growth in higher-level apprenticeships has coincided with an increase in female participation in engineering-related apprenticeships. In fact, we've seen the highest percentage point (%p) increase of female participation at levels 4 and 5 (16%p) over the 7-year period since 2014/15, followed by degree or higher apprenticeship (11.8%p). With the engineering sector continuing to struggle with attracting women into its fold, the indications that higher-level apprenticeships garner a higher proportion of female participation should not be side-lined when thinking about how to grow the overall number of apprenticeships in the sector.
So, where does this leave us? For those of us looking to find ways forward to improve apprenticeships numbers in the engineering and technology field, and with that address the skills and workforce challenges, we'll need to take a holistic look at what drives demand for engineering apprenticeships, as well as what influences employers to offer them. Addressing the challenges of increasing apprenticeships starts and completions will require an open mind and willingness to work together between employers, government, schools and other education providers over the coming years. It will require changes in how employers do things, how schools work with employers and colleges to showcase apprenticeships, and a change in how we perceive technical education as a society. Crucially, it will also require government to be open to making changes to how the system works.
Only by everyone taking responsibility for the role they play in improving the offer and uptake of apprenticeships in the sector, will we stand a chance of addressing the ever-growing skills and workforce shortages that's continuing to hold us back.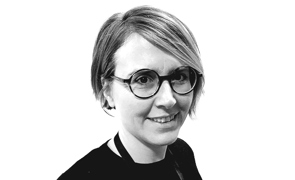 Beatrice Barleon is Head of Policy & Public Affairs at EngineeringUK