You can see the engineer in everyone when you look at how children play – the endless exploration and iteration of solutions to, admittedly often ill-defined, problems - from building blocks to sandpits. It is a pleasure to behold. But it's also a sorry truth that career stereotypes start to form at an early age, at least as far back as primary school. One of the challenges we have in encouraging women and people from more diverse backgrounds into engineering is to overcome old-fashioned, hard-hatted stereotypes about engineering and who works in it.
In an ideal world, we'd live in a society that enabled career aspirations to form without prejudice and based on accurate insights, rather than misconceptions. Unfortunately, a wholescale shift in cultural views that sustain these misconceptions would be very hard to achieve, but it doesn't mean we shouldn't try, and the 'This is Engineering' campaign led by the Royal Academy of Engineering is a great effort to do that. In particular, the campaign includes efforts to change the outdated engineering images typically used by media with the hope of updating societal perceptions of what engineering is and who does it.
Society influences from an early age and ASPIRES research, as well as other evidence, has shown that children start to develop stable career aspirations in their primary years. It's therefore vital to ensure that all primary schools provide a stimulating STEM education and that children move to secondary schools with an understanding that STEM careers are open to and welcoming of them.
There are some great opportunities to promote design, technology and engineering in primary schools and it's often easier to take a creative, interdisciplinary, project-based approach given that teachers typically cover the majority of the curriculum, rather than single subjects like most secondary school teachers. In fact, whilst design and technology has been struggling to attract teachers and students in secondary schools in recent years, there's been increasing primary teacher engagement with these subjects. I talked more about the importance of exploring ideas through hands-on project work in my last blog.
There is promising work showing how primary careers provision can be effectively delivered in a recent report from a pilot of primary career benchmarks run by the North East Local Enterprise Partnership and EY Foundation. The benchmarks were based on the Gatsby Careers Benchmarks which secured government backing and are now hugely influential in driving up careers provision in English secondary schools.
The government's development of a climate change curriculum from primary school onwards in the wake of COP26 also provides a great opportunity to contextualise the importance of careers. We need to convey the importance of tech and engineering in addressing climate change and inspire more young people into this critically needed workforce, especially those who might otherwise not be interested. The focus within primary schools has been on encouraging children to learn more about biodiversity and the value of their natural world. Whilst this is clearly important, we'd like to balance these efforts with showing children the sorts of engineering and tech ideas that will help us adapt to and mitigate climate change, and the exciting jobs involved in doing so. It's critical that this opportunity is taken and we've been working hard to try and make this happen.  
We, at EngineeringUK, have also recently improved our support for primary schools. Since the launch of Neon in 2020, we have provided teachers with a one-stop-shop for quality assured online and in-school engineering outreach experiences and resources. Although primary school teachers have always been in mind when designing Neon, we discovered that the site was predominantly attracting secondary school teachers. The Neon team carried out research to understand what would make the site more useful and attractive for primary teachers, and many changes were made, including:
Clearer tagging of experiences as 'primary' or 'secondary'
Better mapping of primary experiences to primary cross-curricular topics
Improved personalisation for registered teachers.
These changes are intended to make sure that Neon is primary school teacher-friendly and help them bring STEM to life in the primary classroom. The primary experiences on Neon should help convey contemporary engineering to children and hopefully build their early careers aspirations, inspiring more to become tomorrow's engineers.
In order to secure the workforce of the future, we need to start early and do all we can to support STEM in our primary schools.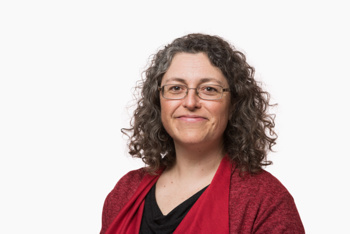 Dr Hilary Leevers is CEO of Engineering UK