It's estimated that at least 30 million men worldwide are infertile and around one-in-six couples struggle to get pregnant, with male factors found to be responsible in 40 per cent of cases. Add to that figures suggesting that sperm concentration in men decreased by more than half between 1973 and 2011 and it's clear that male fertility should be a major topic of discussion. Yet it's still a conversation many men steer clear of.
Our modern, technology-driven lives are contributing to declining sperm health. We live increasingly sedentary lives, sitting at our desks all day and streaming films or playing online games in our downtime, and we eat more processed fast food than previous generations – all of which hamper our health and reduce sperm quality. Research even suggests that exposure to the electromagnetic radiation emitted from mobile phones may lower sperm motility.
However, whilst tech may be a contributing factor in male infertility, it could also hold the key to empowering more men to learn about their sperm health and improve it.
Overcoming men's reluctance to seek help for fertility issues is the crucial first step on the road to tackling the issue. That's where the latest app-based technology is playing a vital role – turning a smartphone into a DIY fertility lab that gives results as accurate as fertility clinics.
Using a simple testing device in the comfort – and privacy – of their own homes, men can even use their phone's camera to zoom in and see a live video of their own sperm cells magnified around 200 times on the screen.
The test assesses the total motile sperm count by measuring the semen volume, sperm motility and sperm concentration. It compares the results with a vast database of sperm samples and offers a personalised training programme to improve them.
Creating a DIY test simple enough for the user to navigate at home but powerful enough to do the job of a fertility lab is no mean feat. A unique sample cup includes an inbuilt pipette designed to transfer the exact amount of semen needed for the test onto the slide – to reduce the possibility of user error.
A powerful digital microscope then captures the sperm cells in action for analysis remotely and automatically. A tailor-made algorithm tracks sperm cell numbers and their movement, as well as looking out for round cells – a sign of infection. The whole process takes less than 30 minutes.
Deep learning is used to continuously improve the accuracy of the test based on the data generated over time. Each test is also manually verified by a fertility expert, who offers advice via an in-built anonymous chat or online consultation.
Technology also has a part to play in helping men to lose weight and improve their sperm count – everything from FitBits to Peloton bikes and apps like My Fitness Pal. Research has found that losing weight on an eight-week low-calorie diet increases a man's sperm count by almost 50 per cent – and that this improvement can be sustained, if the weight loss is also maintained.
And it's not just the physical side of things that technology can help with. Online communities and social media platforms are playing a key role in breaking down the stigma surrounding male fertility issues and opening important conversations about the subject.
Technology is allowing more men to find a safe space to connect – and the option to do it anonymously. From the online Knackered Knackers platform to HIM Fertility Support Group that meets regularly over Zoom, there is a growing community of men that can support each other, even if they are in different time zones or continents.
Until men finally feel comfortable sitting down with their mates and discussing fertility issues in person, technology will play a key role in helping men improve their sperm health. Excuses of being too busy or too far away from a clinic don't work as well when you can get a test delivered directly to your doorstep.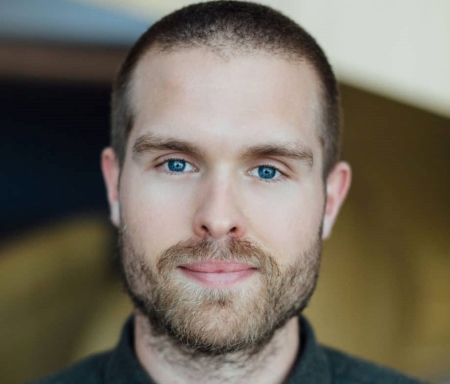 Emil Andersen, CSO and co-founder of ExSeed Health