The UK government has re-confirmed its commitment to reduce greenhouse gas emissions to net zero by 2050 and, to coincide with COP27, a draft framework and guidance have been published to support businesses in preparing high-quality transition plans. But are carbon-intensive manufacturers in the aerospace and automotive sectors ready to press ahead with plans to decarbonise their sourcing strategies and production processes?
HM Treasury's Transition Taskforce Plan (TPT) published a new Disclosure Framework and Implementation Guidance last week, which is subject to a public consultation by 28 February 2023. These useful documents aim to provide businesses with the information and guidance needed to create rigorous transition plans to support the delivery of their net-zero commitments.
Specifically, the framework requires businesses to develop 'concrete, short term action plans', which are aligned with national and international plans. These plans should be regarded as vital building blocks to support leadership teams in making the changes needed to achieve their net-zero goals. They could also help businesses to prioritise areas where investment is needed to implement low-carbon activities and, ultimately, boost enterprise value.
Despite the TPT highlighting that some early transition plans have varied in quality, it is evident that some manufacturers are taking significant strides in the push to decarbonise their operations: but are they doing enough? In the aerospace and defence industry for example, it is not unusual for manufacturers to lack visibility of their supply chains beyond Tier One. This is partly due to the relatively extensive product lifecycle and the fragmented nature of the supply chain, which has evolved over a long period of time.
This fundamental lack of supply chain visibility means that businesses often lack an accurate understanding of the environmental impact of the raw materials and products that they are sourcing. Research conducted by Vendigital in 2020 found that 74 per cent of senior-level executives at UK manufacturing firms lacked a complete understanding of their carbon footprint. About a third - 32 per cent - also admitted that carbon emissions were not considered when sourcing a new part or developing a new product. For the remaining 68 per cent, it is likely that the depth of consideration varies considerably.
To gain a holistic understanding of an industrial manufacturer's carbon footprint, it is necessary to complete an end-to-end carbon impact assessment of the supply chain. This can be a highly complex and time-consuming task, but it is vital to ensure that the leadership team has visibility beyond Tiers 1 and 2.
To illustrate the complexity involved in such assessments, in the automotive industry, for example, the bodywork and chassis used to make most cars are made from aluminium and steel, which are energy-intensive to produce. The fact that these materials are sourced mainly from China means that the energy used in manufacturing is relatively high in emissions even before considering transportation, which adds to carbon cost. Batteries and other electrical components contain finite metals and minerals, such as lithium and cobalt, which also have to be transported over long distances. Similarly in the aerospace industry, much of the titanium used to make modern aircraft bodies and components is sourced from Russia, where green energy is in short supply, which means the carbon cost is significant. While it might be possible for innovative composite materials to replace some demand for metals, many other parts may have to be recycled or re-engineered to minimise their whole-life carbon footprint.
To support manufacturers in developing a robust transition plan, the TPT's guidance offers three guiding principles – ambition, action and accountability. It also recommends that a 'stocktake' is performed to assess the company's exposure to climate-related risks and opportunities, its current emissions profile and the levers at its disposal to transition. The current lack of sector-specific guidance is likely to be a source of frustration for many manufacturers however, as without this, it is difficult to know if the short-term actions they are planning will deliver the required outcome. The TPT has confirmed that sector guidance won't be available until later next year.
Better use of robust data is critical to the success of any decarbonisation programme. As well as facilitating accurate measurement, so the net zero journey can be shared with corporate stakeholders clearly and accurately, dynamic data can help to flag risks and opportunities along the way. A good example of this is using novel manufacturing technology to reduce production times, which cuts both cost and emissions. These judgements can only be taken if data is used to set and measure emissions as a key metric alongside traditional factors like cost. Manufacturers may find that taking the big, strategic decisions about where to source products from is relatively straightforward, but reacting to market changes in an agile way requires a more granular approach. Ideally, a short-term action plan should include both strategic and micro-level changes. 
The push to decarbonisation is going to be costly and challenging for industrial manufacturers, but where there's a will there's a way. Using data to highlight risks, opportunities and areas where investment is needed will help to ensure their success.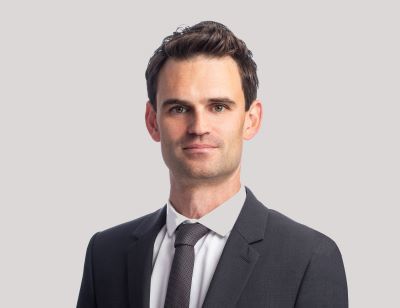 Paul Adams, director and manufacturing sector specialist at Vendigital.