Whether it is the cars we drive, the skyscrapers we work in, or the cables that bring power to our homes, aluminium makes modern life possible as part of products and infrastructure we take for granted every day. Since large-scale aluminium production began in the second half of the 19th century, this metal has truly transformed all of our lives.
As we face the challenges of our own century – most notably tackling climate change – aluminium still promises transformation. After nearly 150 years, it remains the metal of the future.
The global scientific consensus is that we must limit global warming to 1.5 degrees Celsius to avert the worst impacts of climate change, and this requires net zero greenhouse gas emissions by mid-century.
The stark reality of what missing the 1.5 degrees Celsius limit could mean, is swinging global consumer preference and public policy towards suppliers and products with a lower carbon footprint and strong sustainability credentials. The real consequences will result in a permanent change on how we live on this planet.
A recent Nielsen study has shown that 66 per cent of consumers would spend more for a product if it came from a sustainable brand, whilst 81 per cent of global consumers strongly agree that companies should help improve the environment. These numbers are important for organisations across the supply chain to bear in mind. One must only look at recent customer focus build-up surrounding hybrid and electric vehicles in addition to the generation of new automobile products by the major car manufacturers to understand that sustainability and economic viability are key purchasing factors.
Those who do not focus on sustainability, are destined to fail.
With this challenge comes an opportunity for low carbon aluminium.
Aluminium is light, strong, durable, formable, and conductive both electrically and thermally. These attributes make it ideal for applications from light-weighting electrical vehicles and heat exchangers to building wind turbines. Aluminium accounts for more than 85 per cent of solar PV components and is a core material in the development of other technologies essential to the energy transition, such as energy storage.
Aluminium is also eternally recyclable. According to the International Aluminium Institute, almost 75 per cent of the 1.5 billion tonnes of aluminium ever produced is still in use today. More than 30 million tonnes of aluminium scrap is recycled globally a year, with much less energy required than making new aluminium.
Unsurprisingly, the role of recycled aluminium is set to grow over the decades ahead. But even if all available aluminium is recycled, there will still be a need for new primary aluminium well beyond mid-century, such is the importance of this material for our human progress.
The aluminium industry is facing up to its own decarbonisation challenge. In early 2021, Emirates Global Aluminium became the first company in the world to produce aluminium commercially using the power of the sun, which is marketed under the product name CelestiAL. BMW Group was EGA's first customer for CelestiAL, reducing the automotive manufacturer's emissions by 222,000 tonnes of CO2 per year.
With more consumers considering the entire supply chain of the products they purchase, it is not enough to be responsible. Responsibility must also be demonstrated ­– not only in addressing greenhouse gas emissions, but also in other aspects of environmental, social and governance sustainability.
The Aluminium Stewardship initiative is a global, non-profit, standards setting and certification organisation, which aims to maximise the contribution of aluminium to a sustainable society. It brings together metals and mining companies, end-users of aluminium, such as Apple and Nespresso, and civil society.
The Aluminium Stewardship Initiative's Performance Standards are the global benchmark for sustainability performance in our industry.
Emirates Global Aluminium was the first Middle East aluminium producer to join the Aluminium Stewardship Initiative, and the first to receive a certification to its standards – for our Al Taweelah site in 2019.
Sustainability is an important source of competitive advantage, and in the near future, it will be a competitive imperative. It is time for all of us to get ready for the most significant transformation humanity has ever made.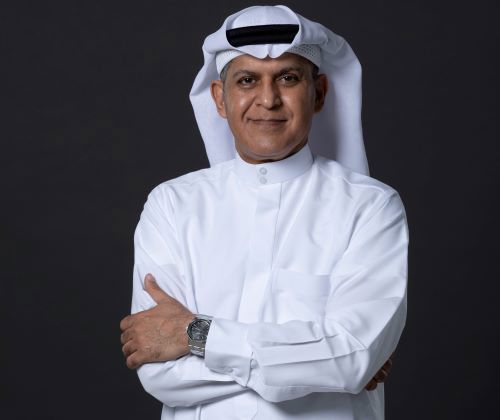 Salman Dawood Abdulla, executive vice president, HSSEQ and Business Transformation at Emirates Global Aluminium