When American agricultural equipment manufacturer AGCO wanted to digitize ordering, inspections, and reporting at their Jackson plant, they went high-tech. The Georgia-based company switched to hands-free Google Glass headsets, smart phones, tablets, watches and other smart devices to expedite quality control inspections, corrective and preventative actions (CAPA), and other tasks on their plant floor in Jackson, Minnesota. 
The OSHA-approved smart devices feature cameras and small displays that can receive and transmit information, graphics, video, and audio to a cloud-based platform, guiding workers with instructions for specific tasks as well as improving efficiency and speed by jumpstarting collaboration for inspections on the assembly line. 
With just a finger swipe, tap, or voice command — factory workers don't have the time or environment to pull out a manual to read on the production floor — AGCO inspectors are able to receive postcard-sized guidance in the blink of an eye or easily call specialists who can deal with the many unique problems that arise during the manufacturing of large, complicated machines. 
Initial results suggest this new, streamlined "connected worker" (CW) approach has decreased process time by 25 per cent while significantly reducing quality issues. It reduces errors, improves customer satisfaction, enables real-time training, monitors trends, and facilitates more precise scheduling for better overall planning.  
On the shop floor, CW technology can give workers step-by-step guidance to execute complex checklists that they can fill out while they work and help them take photos of their finished projects that can be used to assess whether jobs were performed correctly. All the while, AI-driven, cloud-based management system can collect data on the time it took to perform the task, common errors that may have occurred, and other factors enabling management to streamline processes and optimize efficiency. 
Other companies have reported that they have been able to reduce the number of times tasks have to be redone by 10 per cent, cut administration time and costs by 15 per cent, improve worker efficiency by 25 per cent, and can virtually guarantee full compliance in terms of worker execution and the traceability of results. AI and machine learning can also ensure that the scheduled maintenance and replacement of parts occurs on time, improving the safety and longevity of equipment and ultimately saving money. 
Other companies have used a CW model using smart glasses and smart phones to train new inspection staff in half the time, replace pen and paper with wearable tech, and use a backend system to transmit, store, and analyze inspection photos and written reports instantly. 
This shift virtually eliminates the errors that occur due to misinterpreted handwritten notes and enables employees to stay on top of details too easily forgotten on the walk between the shop floor and the office. Digitizing inspections in this manner has resulted in time savings of 25 per cent for the Jackson plant and more than 70 per cent in other companies' facilities. 
Importantly, these high-tech enterprise solutions show how CW systems cannot operate without trained people. They don't replace workers. But they can improve the company's bottom line by boosting productivity and giving management a new tool that helps accurately gauge staffing levels necessary for a given project. 
AGCO workers, for example, love being part of the technological vanguard. Managers have found that older workers tend to like it just as much as younger workers. The tech removes the guesswork, replacing it with easy to follow, simple instructions. Moreover, with instant feedback, there's no wondering if the job was done right.   
Employees want to know what's expected of them with clear instructions on how to complete their tasks. Mixed messages and delays in decision-making not only slow down the workflow, but they can also create manager-employee friction, and undermine worker confidence. With connected worker platforms, the expectations are clear. The result includes fewer errors and less time spent climbing on and off equipment to refer to a tech manual or grab a tool. Instead, there's constant communication — eliminating misunderstandings and redundant tasks.   
It's the next step in the evolution of the shop floor in manufacturing.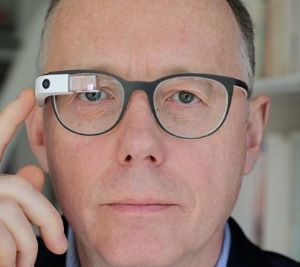 Peter Verstraeten, CEO of Proceedix, a SymphonyAI Industrial Solution