Since the pandemic, many digital and other tech-led transformation projects have either stalled or been cut altogether. In some cases, talent shortages have caused salaries for those with the right mix of qualifications and project experience to rise sharply, and retaining key individuals has become an ongoing challenge for UK-based manufacturers.
Manufacturers need to act quickly to address the shortage of tech engineers by upskilling their existing workforce and onboarding new skills, or risk losing market share. They can't afford to wait for students to complete three-year Computer Science degrees, they need experienced people with up-to-date skills now. But what can they do and where should they start?The reasons for the shortage of tech engineers are well documented. As well as the great talent migration, over many years the education system has failed to attract sufficient young people to train in these vital skills. Research conducted by EngineeringUK shows that 47 per cent of 11-19 year olds knew little or almost nothing about what engineers do. While more could be done to encourage diversity and promote pathways into engineering and technology careers, to stay competitive manufacturers must also be prepared to take action into their own hands.
Instead of relying on offshore resources, which typically involves employing teams of tech specialists supplied by overseas consultancies and hiring experienced contract workers, UK-based manufacturers need to develop their own talent pipeline. In fast-developing industries, such as EV and aerospace manufacturing, life sciences, cleantech and renewable energy, finding a way to onshore capability quickly and establish a consistent supply of junior professional talent could be critical to a business' long-term survival.
At a time when high interest rates, cost volatility and heightened risk of market disruption are bringing ongoing challenges for many UK manufacturers, those that invest in upskilling or reskilling their own staff could be at a significant competitive advantage. If they need skilled people with the right level of experience now, a bootcamp training model for staff with the right attributes and/or transferable skills could replace the need to hire offshore tech talent within just three or four months.
For example, a consumer electronics business found that workers in an over-staffed call centre were ideal candidates for a reskilling initiative to train as business analysts. This helped to boost project management skills and drive the company's digital transformation. At the same time, launching an 18-month-long tech apprenticeship programme to upskill existing staff and bring in new recruits provided a sustainable talent management solution.
To help nurture their own onshore capability, some employers prefer to rely on an annual intake of new graduates to top up their talent pipeline, whilst using offshore resources to fill any gaps. However, this approach can have disappointing results, as well as being costly. In some cases, academic qualifications have failed to keep pace with technological advances, particularly in areas such as computer science and business analytics, which means it is often necessary for new starters to take a step back and learn the basic skills required for a particular role. With a year of industry experience under their belt, they then often start job hunting for their next role and a bigger salary. In some industries, an attrition rate of 18 per cent is not uncommon for people with skills and experience, which can lead to capacity planning issues.
A more flexible training model that allows manufacturers to secure inbound capability, whilst turning the dial up or down in response to demand-side changes, could help manufacturers to build additional resilience into their operating model.
Apprenticeship programmes can be designed and built based on a professional assessment of the business' skills requirements over the next three to five years. If the business has an annualised pay bill of more than £3m, it will already be paying tax to the UK government in the form of the Apprenticeship Levy. Using this tax liability to offset the cost of launching an apprenticeship programme is a smart move that benefits the employer and workers alike, particularly if it eliminates the need to hire costly offshore resources.
Instead of looking first for tech talent in overseas markets, there is much more that UK manufacturers could be doing to onshore capability by upskilling existing workers and establishing a dedicated talent development pipeline. Understanding the value that tech skills can bring to the business is one thing, but knowing how to create a sustainable supply of tech talent to support its strategic growth plan is essential.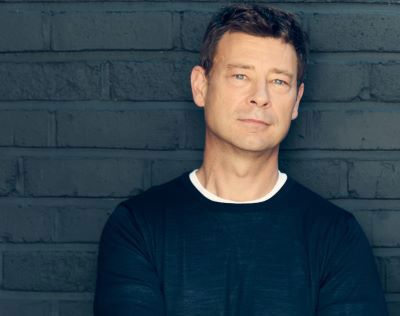 Darren Coomer is CEO of The S&A Group and The S&A Academy