In the last year, the UK's public charging infrastructure has changed significantly as the nation prepares to cater for the growing demand for electric vehicles. New data from the SMMT shows that over a fifth of all new car registrations in 2022 so far have been electric. Whilst a couple of chargers at a site may have previously sufficed, more are needed.
Even though electricity connections aren't new, due to the sheer amount of power that needs to be managed, the process of installing chargers rapid can still be complicated. A standard 50kW rapid charger will use a similar amount of electricity as an average Starbucks, while a larger 150kW charging hub can easily require the amount the power of a large supermarket.
These larger hub sites are more complex as they are usually unsuitable for low voltage electricity networks and need a connection to the high voltage network. These connections require a substation, and while substation manufacturing time is usually between 8 and 12 weeks, a recent rise in demand has meant that waiting times can now be up to 16 weeks.
One of our main priorities when designing a site is to ensure that it is accessible and easy to use for as many people as possible, of different abilities, ages, and nationalities. A lot of the engineering challenges that go into this are rooted in the hardware we use.
The charging cables, for example, can be very weighty and cumbersome due to the internal materials needed to transport the power. To help solve this, the chargers we install use either a counterweight or a spring-loaded support to make the cables easier and lighter to handle.
Other factors we need to consider in order to ensure that our charging stations are accessible to all include: space around the vehicle and in front of the charging point; the ability to reach and use the screen, buttons and cable handles unobstructed by kerbs, wheel stops or poorly placed bollards; the ability to see the screen in bright light or night time; ease of use - and payment with one hand without the need for high force, grasping or twisting.
Futureproofing sites is paramount from an engineering perspective too. Flexibility is everything here – the market has changed so much in the last two years and will certainly evolve further in the future, and so by building flexibility into our plans, we reduce the chances of the sites becoming outdated or redundant.
Factors such as securing enough capacity from a grid perspective to expand, planning enough space to increase or adjust a site - as well as not being tied to exclusive contracts with a single hardware manufacturer, are all important factors to ensure that sites can easily adapt to future changes.
Effectively managing the power delivery to customers is also crucial for making hub sites efficient and reducing queues. One way in which Osprey  does this is by using chargers that have 'load balancing' technology built in.
Whilst installing the highest powered charging points may seem  appealing, they aren't always the most efficient use of power as the majority of EVs are currently unable to take more than 100kW consistently. Load balancing technology allows chargers to know if a vehicle is not absorbing the full power capability of that charger, re-routing unused power to another vehicle plugged in at the hub.
It is also important that charge times match customer dwell times on sites. For example, charging stations by a main road are more suited to a 'splash and dash' ultra-rapid charge, whereas those situated in supermarkets or shopping sites can charge at a lower rate over a longer period, serving more cars simultaneously.
Building a nationwide charging network isn't a 'one size fits all' approach – each site is a bespoke project and there are many challenges along the way. The CPOs that get it right will create future-proofed, highly utilised sites that can be easily navigated and are accessible to everyone. Those that get it wrong will face costly delays, expensive retrofits of hardware and empty parking bays full of inaccessible, complicated chargers.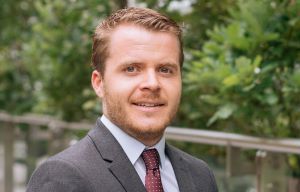 Lewis Gardiner, head of operations at Osprey Charging