After a few years working in industry, I decided to volunteer part-time at a local college to help support the next generation of workers. This experience made me realise teaching in FE presented an opportunity to combine my knowledge of the engineering sector with my passion to make our workforce more diverse. I fell in love with the role and decided to take on a full-time FE teaching job.
Now five years on I'm leading the apprenticeship programme as the Work Based Learning Manager of Engineering and Construction at Colchester Institute, where I unite my love of the engineering sector with my passion for skills sharing.
There's a number of reasons why industry professionals make great FE teachers. Our real-life experience from industry allows us to better share our experiences and knowledge with students. For example, when I'm delivering health and safety sessions, lots of students aren't aware that you need to have trained engineers in the factory who are able to put out any fires in emergencies. I took on this role when I worked in industry and I use my former experience to emphasise the importance of hazard symbols, which is much more engaging than learning in a textbook. I've worked in a number of different roles in the sector and can share my cross-sector experience and connections with my students, preparing them for the real world of work.
I've been reflecting on my journey into the engineering sector and education as we approach Women in Engineering Day on 23 June. It's never been more important to inspire and encourage more women to join our industry. I have greatly benefitted from the support of other female engineers and mentors working in the industry. Their support was fundamental to my development. However, according to a report by Engineering UK, women make up just 14.5 per cent of all engineers in the UK. It's clear we still have a long way to go to achieving a gender balance in the sector.
Diversity of people in the workforce leads to diversity of ideas that push forwards innovation in the sector. For the next generation of engineers to be inclusive, empathetic, diverse and non-judgemental as a workforce – they need role models.
Teaching in FE has allowed me to put diversity and inclusion at the forefront of my work at the college. It's important learners see a valued female engineering role model - helping to instil a respect for women in engineering. For female learners interested in entering the sector, I've organised training and mentoring opportunities, ongoing professional networks for women studying at college or university. I've also arranged 'bring your daughter to work day' as many female engineers, myself included, are introduced to the professions by family or friends currently working in the sector.
Representation matters in all professions and having diverse teaching staff will allow more women to be empowered to join the engineering sector. As an FE teacher, you don't need to have teaching qualifications as you can undertake teacher training while on the job, so you can start earning straight away. You can also work flexibly alongside your current industry job, whether that's part-time or in the evening, so you can help to change lives without changing your career.
I believe there's a real role for current engineering professionals, both men and women, to play in preparing a new generation of talent for our sector and I'd encourage more professionals to explore the flexible, part time and full time FE teaching opportunities at colleges in their area.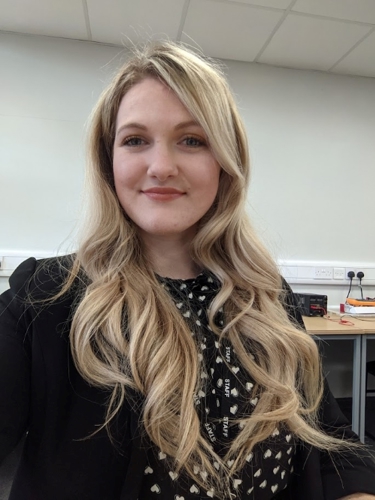 Amy Barr, Work Based Learning Manager of Engineering and Construction at Colchester Institute
If you're interested in sharing your skills through FE teaching, visit: https://www.teach-in-further-education.campaign.gov.uk/