Architecture, engineering and construction (AEC) has long been considered one of the world's oldest and least digitised industries. The COVID-19 pandemic has posed significant barriers to work patterns. It's been especially disruptive to the AEC industry. Over half of decision-makers report that their employees' ability to collaborate and innovate across work phases has become much more challenging since the pandemic, according to a commissioned study conducted by Forrester Consulting on behalf of Unity, published in November 2021.
Despite the disruption, the pandemic also offered companies a unique opportunity to reinvent their operational strategies and offerings across the entire building lifecycle. The AEC industry is turning to immersive technology such as digital twins, augmented reality (AR), virtual reality (VR), and real-time 3D to adapt and change how they design, construct and operate buildings. For instance, SHoP Architects has been able to decrease construction time and cost by making BIM more visual, interactive and available on the job site for some of the largest projects in the U.S.
The pandemic necessitated new ways of working, accelerating the adoption of immersive technology. Now, one-third of companies are using immersive technologies. That dramatic increase has enabled stakeholders from around the world to work collaboratively together, regardless of location or device. Digital twins, a dynamic virtual copy of a physical asset, process, system or environment that looks like and behaves identically to its real-world counterpart, have been a key driver of the AEC industries digital transformation. It is predicted that this type of technology will become an industry mainstay, with the number of customers set to grow by 42 per cent in the next two years. 
The need for real-time 3D digital twins 
Despite all the changes that have hit the market, the construction trifecta — scope, schedule and costs — hasn't changed much. Regardless of the project, these three factors are what contractors live and breathe by. Over the past few years, their scale and complexity continue to grow as the industry changes to accommodate shifting time and cost deliverables, shifting regulatory and environmental considerations, supply chain issues, and new technology.
The answer to fixing these challenges lies in real-time 3D, a computer graphics technology that generates interactive content faster than human perception. With real-time 3D software, fully interactive, 3D models, environments, simulations and entire virtual worlds can be digitally rendered, saving money on physical prototypes, development courses and in-person events. A digital twin that is powered by real-time 3D can not only be connected to its physical counterpart in order to drive more efficient operation, such as you see with Vancouver International Airport (YVR), it can also curate, organise and present multiple sources of data (both information and models) as lifelike, interactive visualisations.
All signs point to digital twin and real-time 3D technology becoming far more than just another trend. It will be a fundamental aspect of how firms across all sectors communicate with customers and operate efficiently. Decision-makers in the AEC industry must acknowledge the value of this immersive technology and be ready to embrace the opportunity. Here are some specific examples of how it's changing each sector of architecture, engineering and construction.
Architecture
Design reviews take place throughout the entire lifecycle of a project. The problem is there's no shared, collaborative environment with stakeholders to make decisions in real-time. Communicating design intent during traditional reviews is a difficult process. Static 2D and 3D models cause details to be lost in translation, static renderings aren't flexible enough, and not everyone is on the same page. Part of a design review is being able to visualise the project. 
Research shows that 61 per cent of organisations are experiencing challenges due to poor visualisation capabilities across a wide-range of areas, including staff training, marketing, field service and interdepartmental collaboration. The visualisation technology market has never been so wide and diverse. Companies must take advantage of this to ensure their architects are granted the necessary tools to create, free from unnecessary challenges. 
The better architects can visualise their designs, the easier it is to facilitate interactive design reviews, communicate effectively, and collaborate with project stakeholders. This has the potential to not only enhance client communication, but also save immense costs for clients before they even break ground.
Engineering
Supply chain issues were exacerbated due to the pandemic, exposing the cracks in traditional supply chain management processes. Research shows that 56 per cent of decision-makers report limited access to raw materials, products and facilities, while over a third say the pandemic has resulted in supply chain disruption, divested resources, cancelled events, and poor customer experiences. 
Immersive technologies offer the opportunity to break down silos by providing a single source of truth. The ability to store data in the cloud or on-premise makes it easily accessible to project managers, suppliers and contractors anywhere, on any device. Issues such as supply chain disruption can, therefore, be managed collaboratively as soon as issues present themselves.
Construction
Research suggests that the construction industry spends less than 1 per cent of revenue on new software solutions. This means it takes 20 per cent longer to finish projects than initially scheduled and larger projects can become up to 80 per cent over budget. This leads to rework. According to the MCSER (Mediterranean Center of Social and Educational Research), approximately 30 per cent of work done by construction companies today is rework. It's been a long-accepted view that it is just part of the job. But imagine the productivity and profitability gains the industry could experience if that percentage was brought down even a little.
There are immersive technologies available that can present real-time data for every aspect of the project lifecycle, helping construction companies save time and money. Technology-informed decision-making can be communicated quickly to all stakeholders, helping them understand the past, present and future. Project managers can rely on sophisticated data sets to manage client expectations and project schedules. It is no wonder that the AEC industry is set to increase immersive tech use by 115 per cent over the next 12 to 24 months.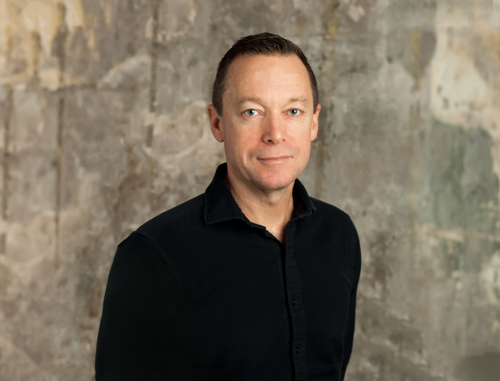 Dave Rhodes, senior vice president Digital Twins at Unity