I've written in pretty much every monthly column about the workforce shortages in engineering and the various factors that underlie them, but I don't think I've talked enough about teachers. In order to progress into engineering and technology, young people need to be taught the bedrock subjects by inspiring teachers with specialist knowledge. Unfortunately, there are shortages in the key feeder subjects that lead young people into these areas - mathematics, computer science, design & technology (D&T) – with shortages most acute in physics. Indeed, only about a fifth of physics teacher training places were filled in England this year, with similar issues, to a greater or lesser extent, across the country and, in fact, many other countries. There are also long-term problems in Further Education where engineering and construction are the subjects reporting the highest persistent vacancies.
How can engineers help? Quite simply, more could choose to become teachers or lecturers in schools of colleges. I suspect that, for many engineers, teaching isn't an obvious career choice – while there are some vocational courses in engineering, there isn't an obvious mainstream subject, as compared with French undergraduates, say, who might see teaching French, as an obvious possible career option.
In fact, many thousands of engineers do teach across STEM, but recruiting more into teaching could really boost the workforce. Admittedly, there is a little short-term pain in terms of slightly reducing the number of talent currently working in research and industry, but the long-term benefit would be well worth it.
We're particularly interested in getting more engineers teaching physics, as it's the subject with the greatest teaching shortages and a relatively small number of graduates to recruit from – just 3,500 a year. Strikingly, if just 1% of engineering graduates went into teaching physics, this would increase the physics teacher supply by almost a third.
Engineering suffers from problems with equity of access – this includes an under-representation of women and people from poorer socioeconomic backgrounds. Both of these groups may be particularly affected by teaching shortages. Sometimes a school will not offer a subject because they have not been able to recruit teachers. Other times, non-specialist teachers will cover it instead (e.g., biologists or geographers teaching physics). By definition, it seems likely that these teachers are less interested in these subjects, given that they did not choose to study them in detail themselves. Unfortunately, we know that schools with more young people from socioeconomically disadvantaged backgrounds are less likely to have specialist teachers – so they will either have limited subject choice or teachers with less specialist knowledge. Furthermore, there is evidence to show that girls are more sensitive to teaching quality than boys.
EngineeringUK has been looking into options to address teaching shortages with the Institute of Physics and Royal Academy of Engineering, and talking with policy makers about this issue. The Department for Education is now piloting a tailored initial teacher training course specifically to support engineers to train to teach physics, recruiting in six centres for September 2022. To be clear, any engineer could still apply to teach a range of subjects through regular teacher training courses, and many will be eligible for significant prioritised bursary support, but the hope is that this course – and the associated marketing, communications and media coverage - might attract some engineers who wouldn't otherwise have thought of teaching.
Please do help us spread the word about the new 'Engineers teach physics' course – and remember that anyone who is studying or already working in engineering, or has done so in the past, is welcome.
Many engineers are motivated by the societal benefit of their work, and have great communication and team working skills, and could inspire young people with their understanding of importance of engineering and technology in solving the world's biggest challenges. We're hoping that having more engineers teaching STEM, and perhaps especially those who have already worked in engineering and tech, will help contextualise the teaching of STEM subjects in an engaging and meaningful way, correcting young people's misconceptions about the careers they lead into, and who they are for.
I hope you agree that there is a real opportunity here and help get the word out to encourage more people qualifying or already working in engineering to consider a teaching career. Filling all of the teaching vacancies in physics and other important subjects like mathematics, D&T and computer science would make a huge difference to our ambition to secure and diversify the future engineering workforce.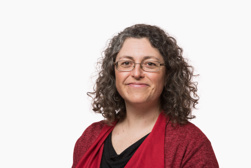 Hilary Leevers is CEO of EngineeringUK