The metaverse is a lot like what the internet was in the mid-1990s: a buzzword that everyone — from C-level executives to consumers — has heard of but isn't quite sure what exactly it is or how it will affect them. One sure thing is that as with the internet, engineers will pioneer and refine all of the underlying technologies. That's a major responsibility.
To fulfil that role, engineers need to start pondering what the metaverse could and should be. Definitions vary, but the common denominator is that it's an environment that will enable people, businesses, schools and other organisations to do myriad things with data: produce it, share it, visualise it and even experience it with multiple senses. One example is data used to generate the digital twin of a engine so that so a team of automotive designers can see and more interestingly, interact with the prototype vehicle.
That example also shows how engineers will be not only creators of the metaverse, but users, too. It will enable them to visualise and collaborate much more effectively than they can with rudimentary pre-metaverse platforms such as a CAVE, which uses projection on the ceiling, floor and walls to create an immersive environment. The metaverse enables shared experiences — between a group of engineers, or between engineers and a client's team — that are richer and more lifelike than today's 2D flat-screen displays, CAVEs and VR headsets can provide.
As a result, engineers can produce things — cars, smartphones, coffeemakers, industrial robots, you name it — that are exactly as envisioned because the metaverse enables them to be experienced while in development, before expensive, near-permanent choices are finalised. This aspect sounds like a minor detail, but it's just the opposite. A key business benefit of the metaverse is that it minimises problems and expenses such as changing designs after production has begun. Put simply, the metaverse is an opportunity to get things right, right from the start.
Reality check for engineering
One challenge for engineers is that the metaverse is a brand-new concept. Like the internet decades ago, it's nascent and nebulous — a moving target that makes it difficult to build the standards, best practices and other aspects that engineers traditionally rely on to make a vision reality.
The metaverse also is in the early stage of the hype cycle, which comes with a healthy dose of scepticism. But like the internet, all of a sudden, everybody is using it. So it's important for engineers to be proactive in understanding why and how the metaverse enables them to work more efficiently and create products that wow people. That could be as simple as getting a VR headset and venturing into the metaverse to experience it first-hand. That can be an eye opener in terms of what's possible and what's not.
These hands-on experiences also enable engineers to provide C-level executives with strategic insights into exactly how their organisation can leverage the metaverse to innovate new products and experience, optimize operations and factories, or disrupt a marketplace, to name just a few possibilities.
For example, the C-suite should consider how the metaverse could provide powerful new ways to engage customers — the kind of analysis that is not limited to just tech companies. For example, when a major retailer recently began developing a metaverse strategy, it discovered an enormous amount of negative metaverse content already existed around its brand, created by an imposter. This revelation reinforces a lesson learned from the internet: If a business doesn't use a new medium to tell its story, someone else will. And often it's not a flattering one. Move first to protect your brand reputation.
The bottom line is that the metaverse is not some frivolous flash in the pan. Like the internet, it has real, demonstrable business value. It gives engineers a new, different and better platform to share, interact and collaborate. Engineers are uniquely qualified to show C-level executives why and how their organisation can leverage the metaverse — and what happens if it doesn't.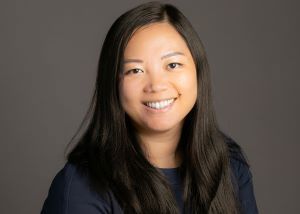 Jiani Zhang, EVP and Chief Software Officer, Capgemini Engineering