The announcement of UKH2Mobility, a programme designed to accelerate the roll-out of hydrogen fuel-cell vehicles, is welcome news for many in the industry. The £400m the government has pledged to support the market will progress the development of low-carbon vehicles. But we must also look at more innovative ways of achieving the desired outcome – a nationwide hydrogen infrastructure – than one giant speculative leap.
History is full of examples of ground-breaking technologies being driven by outsiders. Incumbent market leaders are brilliant at optimising systems and technologies but disruptive technologies are invariably brought to market by new entrants; the very excellence that allows market leaders to lead prevents them capitalising on new technologies.
New companies and engineers can identify niche markets that generate a revenue stream, allowing the immature technology to develop more rapidly.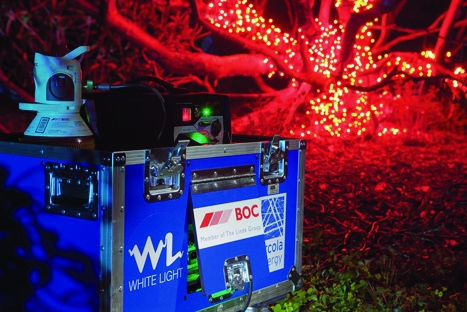 I believe hydrogen fuel cells will follow a similar approach; niche markets will lead, where the technology can offer immediate value and not rely on government subsidy. At a time when budgets are stretched, convincing a government to install an entire energy system on a speculative basis is near-impossible. Instead, we should be placing our faith in engineers working in parallel sectors to bridge the gap between development and commercialisation.
It is these engineers who helped drive the development of both the technology and commercial strategy of Riversimple, my hydrogen-fuelled city-car business. By focusing on local vehicles, not only is the stress on fuel-cell technology reduced by an order of magnitude but the critical scale of infrastructure to create a commercial market is reduced from a few hundred refuelling stations to only one. Each market is small, but it is commercial; the early market vehicles are concentrated around a single refuelling station, reducing both the risk and increment of speculative investment. The market can be expanded incrementally, one refuelling point at a time.
"Niche markets will lead where technology can offer immediate value and not rely on subsidy"
Industrial gases group BOC is another example of a company developing this technology in parallel markets. Its flagship product, the Hymera, is already being used by Morgan Sindall in the Crossrail project, as well as a number of security, rail and environmental companies to provide silent, zero emissions portable power in hard to reach places. Using portable power as a stepping stone to automotive is a clever strategy. BOC already claims to be cost competitive with diesel at lower powers. As its technology develops, the system could make commercial breakthroughs in hydrogen fuel cells possible in other markets.
People criticise the automotive industry over many aspects of its products but one thing the industry is good at is producing very well engineered products of incredible value. It's going to be tough to compete against these with low-carbon solutions and it remains to be seen which approach will win. Will it be a full-frontal assault or an incremental challenge from below? The industry assumes that fuel cells are expensive, so the premium end of the market is the inevitable entry point, but my bet is on the latter. It will be UK engineers working in niche industries that will make the biggest impact on the future of the British automotive sector.
Government investment in the development of low-carbon vehicles is commendable, but any investment of public money should pay heed to the lessons of history. This points to a proportion of such funds focused on a complementary and more realistic approach to hydrogen infrastructure.
Hugo Spowers
Founder of Riversimple
Education
1981 Graduated with an MA in Engineering Science from Oxford University
Career
1982 Joined ADA Engineering, to build and run a Group C Le Mans car for three seasons
1984 Commissioned to design a Formula Ford 2000 for Sark and set up Prowess Racing
2000 Set up OSCar Automotive to develop technology and business strategies for commercialising HFCVs
2006 Launched Hyrban project, two-seat network electric city car, started, with grant from BOC Foundation
2007 Set up Riversimple LLP
2010 Agreed first trial of hydrogen cars in Leicester