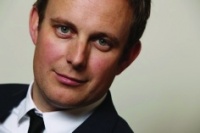 Carbon capture and storage is critical if the UK's to deliver on its climate promises, and it's not too late to ensure that it's part of the mix.
Failure to develop carbon capture and storage (CCS) now is bad for business, bad for the environment, and could make it more expensive to meet our carbon reduction targets in the years ahead, a new report has claimed.
Published today (10th Feb 2016) by the cross party energy and climate change committee, the report (entitled The Future of carbon capture and storage in the UK) is a reaction to the UK government's recent withdrawal of support for CCS technology. In November 2015, it scrapped £1bn funding for a commercialisation competition – leading to the cancellation of significant demonstrator projects in Yorkshire (White Rose) and Aberdeenshire (Peterhead).
The removal of this support left many – us included – scratching their heads and pondering the commercial sense of strangling off an emerging area of technical expertise considered by many to be essential if we are to meet the carbon reduction targets agreed in Paris last year.
Today's report, put together by a committee half of whose members are Tory MPs, goes further in its criticism and calls on the government to urgently devise a new CCS strategy.
The report argues that with gas at the heart of the UK's emissions reduction plans CCS deployment is going to become essential and that in order for it to have an impact work must begin now on the infrastructure.
"Government cannot afford to sit back and simply wait and see if CCS will be deployed when it is needed," said committee chair Angus MacNeil MP. "Getting the infrastructure in place takes time and the Government needs to ensure that we can start fitting gas fired power stations with carbon capture and storage technology in the 2020s."
Commenting on the report, Prof Jim Watson Director of the UK Energy Research Centre (UKERC), added that without CCS gas-demand is going to have to fall sharply from the mid 2020s if we're to meet emissions targets. Watson also warned that the UK is in danger of surrendering a technical lead that it will one day have to buy in from overseas at far greater cost.
"In the absence of a new plan for CCS, the UK is effectively outsourcing demonstration and commercialisation to other countries," he said. "Whilst the UK cannot be a leader in all technologies, this was the only significant large-scale demonstration programme in the EU."
It seems that with CCS, as with so many other areas of technology, a shortsighted desire to cut costs could come back to haunt us in the long term. What's more, the government's snap decision to cut investment in a technology that it had hitherto supported wholeheartedly does little to encourage investor confidence in the UK's energy sector.