Engineering drives UK economic growth and lies at the heart of our quality of life. From advances in prosthetics to developing the next 'big thing' in electronics, engineers contribute £481bn to the UK economy, working in every sector imaginable.
There is solid econometric evidence that the demand for graduate engineers exceeds supply, and that this demand is pervasive across the UK economy. While the UK's engineering giants, such as BAE Systems or Rolls-Royce, may not appear affected by a skills shortage because there is competition for positions in such high-profile organisations, it can be a huge problem for the smaller companies in their supply chains.
When UK companies in the supply chain struggle to recruit the right skills, or do not have sufficient resources to train staff, there can be knock-on effect that impacts the quality of a product or efficiency of production and ultimately may lead larger companies to find new suppliers.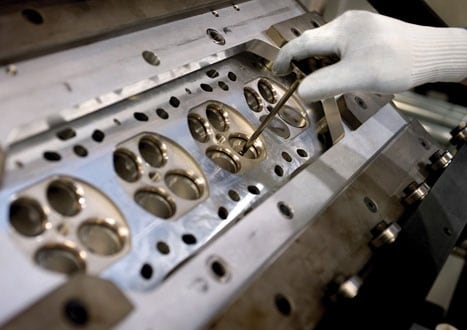 The UK needs 110,000 science, engineering and technology graduates a year, but only produces around two-thirds of this number. With 39 per cent of UK engineering employers planning to expand, there is a clear need to increase the supply of skilled workers. If we are to achieve growth and rebalance the economy, the government needs to be realistic about meeting these needs.
A recent debate at the Royal Academy of Engineering, held as part of the Engineering for Growth campaign, tackled the issue of whether the UK needs to import high-quality science, engineering and technology skills from abroad. This is a complex policy issue and there is no doubt that plugging the UK skills gap in this way brings its own set of issues and dependencies.
The debate panel and audience represented a diverse mix of engineers, politicians, economists, recruiters, policy-makers and think-tanks. On the panel were: Chi Onwurah MP; Sinead Lawrence of the Confederation of British Industry; Rosa Crawford of the Trade Unions Congress; David Brown of the Institution of Chemical Engineers; and Nida Broughton of the Social Market Foundation.
The consensus was that we do need to import high-quality, high-value skills to reduce the deficit, at least in the short term. Skilled migrant workers also play an important role in providing opportunities for an exchange of ideas and helping to mentor our home-grown engineers.
There are, however, barriers that are preventing sufficient skilled migrant workers from taking up positions in the UK. Onwurah, for example, warned that the complexity of obtaining a visa to work in the UK gives the impression that we do not welcome people, even though we need their skills. The panel also raised the issue of 'anti-immigration hysteria', which could be damaging Britain's economic prospects. The reality is that we are operating in a global economy and we need to benefit from an international workforce.
While migrant workers are needed in the short term, it is equally important that we act now to increase the number of home-grown skilled science, technology and engineering workers. The audience and panel agreed that improved careers advice is critical in ensuring young people are aware of the exciting engineering careers available to them, and that they know the qualification requirements.
Recent initiatives to increase the number of apprenticeships are a step in the right direction, but support for more diverse routes into the profession is also needed. The revised engineering diploma, which will be made available in schools from September 2014, is a great step forward, but there is a long way to go in terms of ensuring society recognises the importance of engineers, and therefore that careers in engineering are seen as aspirational.
With other countries also looking to rebalance their economies by boosting manufacturing output, we are facing fierce competition for top talent. Action must be taken to ensure the UK's immigration policy aligns with our economic requirements, and that our education and careers systems are equipped to inspire and inform young people about engineering jobs.
Sir William Wakeham FREng is the senior vice-president at the Royal Academy of Engineering