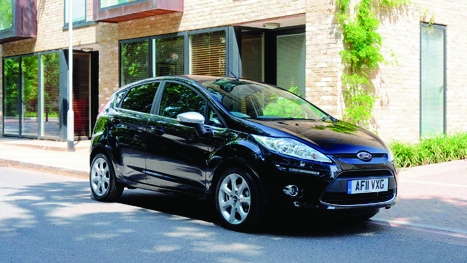 The European Union has a critical role to play in developing transport strategy and in setting future policy frameworks. As part of this process the European Commission this year published an EU White Paper on future transport policy.
I have to say I found it to be a hugely disappointing document.
The proposals outlined in the White Paper which call for a 50 per cent reduction in internal combustion-engined cars in urban areas by 2030, and a complete ban by 2050 do not effectively address the issues of congestion and environmental improvement in urban areas.
It also effectively proposes to ban cars from out-of-city traffic altogether, by suggesting that such travel should mainly be made by train.
I find the proposals to make a general shift from road to rail and shipping in the same timeframe to be unrealistic and completely one-sided. Such radical proposals require further discussion and reflection, and they need to respect the principles of technical neutrality and freedom of consumer choice.
The transport White Paper is a prime example of a policy proposal developed with little regard to the collateral damage it can cause. It could discourage essential R&D in Europe, and significantly reduce employment.
Any effective EU industrial policy should also ensure we are not put at a competitive disadvantage with non-EU-based foreign competitors.
For example, we fully support the principles of free trade. But free trade also must be fair trade. If we eliminate auto tariffs into the EU for aggressive exporting nations, with little or no export potential for the EU in return, we will seriously undermine auto manufacturing in the EU.
The EU-South Korea Free Trade Agreement signed last October, for example, is damaging for the EU automotive industry. It gives improved market access for Korean manufacturers in Europe while export opportunities for European-based manufacturers are likely to remain strictly limited in South Korea.
Yes, improvements were made earlier this year in the oversight of the EU-Korea FTA, and we will be closely watching the implementation of the FTA. Yet, I remain worried that it will not allow us adequate access to the South Korean market.
If we eliminate auto tariffs into the EU for aggressive exporting nations we undermine EU manufacturing"
In fact, we're already hearing some disconcerting rumours from Korea concerning the strengthening rather than the weakening of non-tariff trade barriers. This at a time when one of the country's leading manufacturers is stating it expects its sales to increase by 40 per cent in Europe over the next few years.
Against that background, I believe the opening of EU-Japan FTA discussions should not go ahead until the issue of non-tariff barriers to trade is fully addressed by the Japanese.
It's also important for the Eurozone countries to deal effectively with the current sovereign debt crisis. This really does have the potential to derail the fragile improvements we are seeing across the wider European economy.
Whatever the outcome over the next year or so, Europe needs to remain focused on supporting its industrial base. That base is vital for our continued economic well-being. If we throw away this opportunity to create a more holistic and encompassing industrial policy now, we will regret it for generations to come.
If we can get a policy framework in place in Britain and at the European level that encourages a strong and competitive industry and if we can get some parts of the industry to make the tough decisions to become more competitive then I believe that there is a real future for the volume auto industry in Britain and Europe.
Stephen Odell

Chairman and chief executive officer, Ford of Europe

Career

1980 Joined Ford as graduate trainee; Odell worked in a variety of management positions in sales and marketing in Britain and the US
1997 Vice-president, marketing and sales, Jaguar North America
2000 Joined Mazda North America as vice-president, marketing and sales in January; appointed chief operations officer in October
2002 President of Mazda Europe
2003 Senior managing executive officer, Mazda Motor Corp Japan
2005-08 Vice-president, Ford Motor Company; appointed chief operating officer of Ford of Europe
2008-11 President and chief executive officer of Volvo
2011 Appointed to present position