Professor Rob Richardson, Director of the National Facility for Innovative Robotic Systems at the University of Leeds, discusses the role robots can have in maintaining the built environment.
When key infrastructure that we rely on every day fails, people get frustrated and businesses' efficiency is reduced. Innovative robotic engineering can help, but what are the priorities and how can they be approached?
This is the challenge the University of Leeds, working with the UK robotics community and the Engineering and Physical Sciences Research Council (EPSRC), has laid down as part of UK Robotics Week 2017.
We're hosting one of five robotics challenges where the solutions will be critical for the growth and success of the UK. Companies, academics and student groups are being invited to join a two-day event to share their knowledge and identify the key areas where robots could, or already do make a difference.
By bringing key people together to examine options and celebrate examples of success, we think a significant contribution can be made to the future direction of robotics research and application in this area. As part of the challenge, those who sign up will be able to submit an existing robot to be judged by an expert panel.
International challenge
Our International Robotics Challenge Event is due to take place in Leeds on 27-28 June next year. Attendees will be able to hear presentations from public and private sector speakers, explore possibilities for collaboration and keep abreast of the latest thinking in infrastructure robotics engineering. Delegates will also be able to display posters setting out technological innovations or new scientific positions.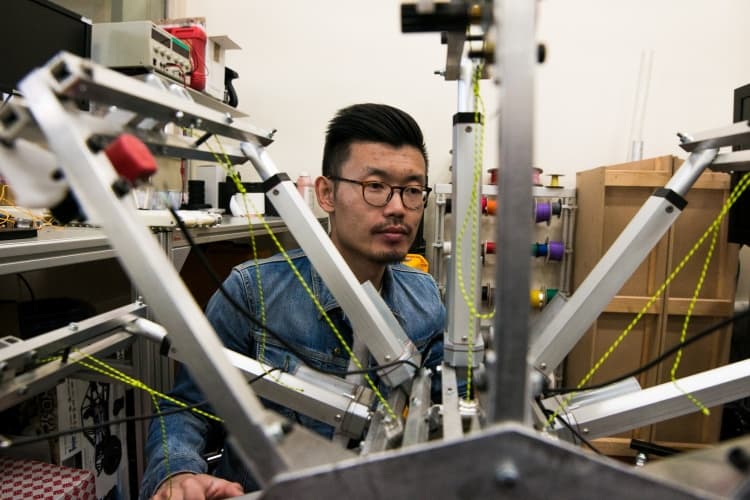 Exhibitors will be displaying robots and information to support the theme of information sharing and inspiration. Alongside delegates and exhibitors, competitors can submit their robots for assessment and demonstrate their leading-edge work to peers and potential users.
Robotic fixers 
EPSRC recently funded £6.5m of equipment across the UK to enable researchers to tackle the UK challenges. As part of this funding, we were awarded £500k to strengthen our £4.3m National Facility for Innovative Robotic Systems, which like UK Robotics Week is funded by EPSRC.
My colleagues Phil Purnell, Raul Fuentes and I are also leading a £4.2m project to develop robotic fixers of the future. Our plan is to create self-repairing cities, where robots are developed and programmed to fix many of the day-to-day problems that slow us down.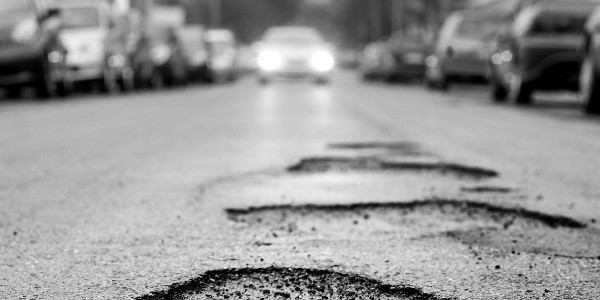 This is the driving force behind our decision to host the UK Robotics Week's challenge. By sharing ideas, opening up potential collaborations and exploring how robotics research can drive real world improvement, everyone involved in the sector can together make a difference.
Improving efficiency
From fixing broken streetlights to patching potholes or identifying corroded utility pipes, we think robots stationed around cities could significantly improve our efficiency. Doing so would reduce the need for road closures, train cancellations or other impacts that can result in economic loss and damaged public trust.
We'll be explaining our work so far on this project, and how we've built a successful relationship with Leeds city council as a model for academic-public sector. Council Leader Judith Blake has described the programme as 'groundbreaking' and told us the city council was keen to explore new innovations and how technology could be used to improve how the city runs.
Government backing
Our 'self-repairing cities' project was launched just over a year ago as part of a £21m Engineering Grand Challenges programme by Jo Johnson MP, the minister for Universities and Science. As well as Leeds, the universities of Southampton and Birmingham, and University College London are also involved.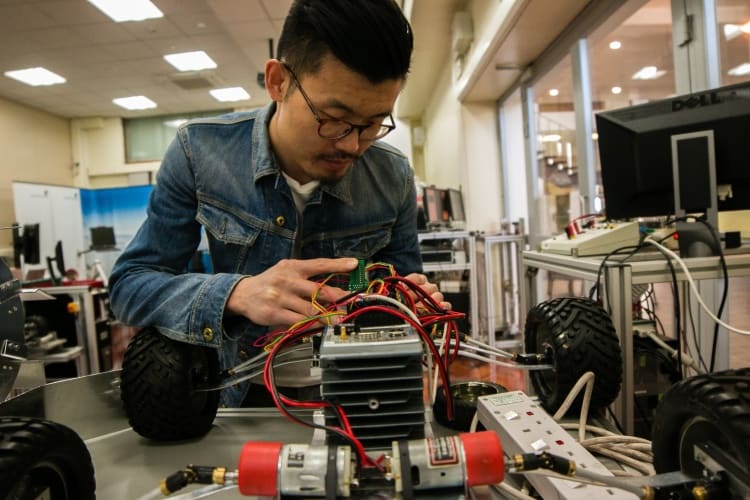 Mr Johnson said he wanted the UK to be the best place in Europe to innovate, and that the investment was intended to bring together researchers to address some of the most pressing engineering challenges we face. Full details of the two-day event are still being finalised, but our intention is to establish a landmark in exploring how robots can help to support the structures and systems of future cities.
Keeping the world's great cities competitive and open for business is one of the most important ways countries will grow in the future. By bringing knowledge from different sectors together with policymakers and stakeholders we will identify priorities and explore what is already being done to meet them. Sharing experiences will ultimately help us to deliver the tools which the public and private sectors need to drive growth.
If you're interested in taking part in the UK Robotics Week Infrastructure Robotics Challenge at the University of Leeds click here.