As engineers, we are often reliant on logic and order. Measurement and evidence tend to be our watchwords. We are well versed in physical laws, and have (hopefully) the tools we require to test our theories by applying those laws - all in the pursuit of improved performance - whether that be lower weight, higher efficiency, greater strength, reduced cost, a combination of these and, occasionally, a genuine breakthrough innovation.
At the Technology Strategy Board, we've used a similar, rational, linear approach to the way we sponsor innovation, harnessing industry-specific expertise in each of the sectors we work in. We've carefully considered the most logical alignments for organising the support we offer to UK businesses striving to innovate. We ensure, for example, that our work in healthcare includes diagnostics, regenerative medicine, stratified medicine, and handling Big Data. Our work in transport systems draws together innovators working in every area of the aerospace, automotive, rail and marine sector supply chains. This sector-by-sector approach has been reflected in our funding competitions and in our Knowledge Transfer Networks, which draw together business and the research base to collaborate and innovate. So far, so linear.
Innovation reaches across sectors
However, while those alignments have worked very well, drawing together innovation expertise in individual sectors, it's always been clear to me that innovation doesn't always respect these linear, vertical, industry-specific alignments. Innovation is, as they say, a 'contact sport'.
Some of the most striking innovations have occurred when apparently non-aligned areas of industry have come together – either by accident or design and often through collaboration across sectors.
Allowing cross-sector innovation to thrive
It's that understanding that has led us to move more and more toward a situation where cross-sector collaboration is not just provided for, but positively encouraged. For example, we're organising more cross sector funding calls within the Technology Strategy Board – our currently open competition for innovation in local energy systems, for example, aims to stimulate innovation in and across the energy, built environment, transport and digital sectors. For some years now, our special interest groups and online collaboration and networking platform, _connect, have drawn parties together around specific industry areas, but with no restriction on which area participants themselves come from.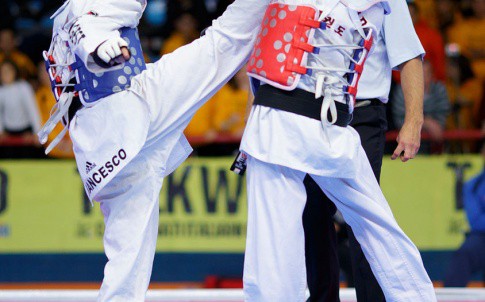 Perhaps the best examples of our desire to stimulate and support cross-sector collaboration and innovation are though our Knowledge Transfer Networks (KTNs). They are currently organised as 15 discrete communities, all with a focus on a specific field of technology or industry. The KTNs have done a great job to enable business and the knowledge base to share insight and collaborate, to be innovative and ultimately to benefit UK plc by stimulating business growth.
KTNs have been an undoubted success, but with the current KTN funding cycle coming to an end, we've reflected on their success and considered ways of increasing opportunities for innovation still further.
Recognising that the imposition of linear, industry-specific alignments may be stifling innovation, we've decided to remove some of the barriers to cross-sector collaboration, by organising the KTNs under an 'umbrella' KTN organisation, a new, not-for-profit company, Knowledge Transfer Network Ltd.
KTN Ltd will build on the strengths of the existing KTNs, embracing their communities, with industry-specific 'clusters' still allowing for in-depth, focussed collaboration in particular areas.
This more unified arrangement will provide greater opportunities for dynamic cross-cutting activity, better co-ordination, less complexity and will enable the new KTN to engage more readily with other elements of the broader UK innovation and business support landscape.
These plans are now well under way and I'm pleased to be able to say that at the time of writing, David Lockwood OBE, chief executive of Laird plc – a company at the cutting edge of innovation in several global markets, has just been appointed as non-executive chairman of KTN Ltd. David has already been involved in the recruitment process for the new organisation's CEO, in the run-up to KTN Ltd starting its work on 1st April.
While the pooling of specialist, sector specific knowledge remains critically important, the innovation ecosystem tends to develop its own cross-sectoral equilibrium, throwing up unlikely, yet often game-changing cross-sector collaborations. The changes to our KTN community will make those alliances far more commonplace helping to reinforce our role to bring ideas and technology to market faster.