As we start the New Year with renewed energy levels and fresh hopes and aspirations, December 2012 already feels like a long time ago. Despite the slow melt into the Christmas break, December felt anything but a slow month for me, and particularly with the progress around our Catapult Centres.

The huge progress we made on Catapults during 2012 was really brought home to me when I met with all the Catapult chairpeople and CEOs coming together for the first time - a crucial step towards our goal of having all seven Catapults up and running by Spring this year. The commitment and combined experience evident in all of these individuals reassured me that these very important centres for UK growth and innovation would be in exceptionally safe and competent hands. Perhaps even more important was the passion and collective enthusiasm to make a difference through the Catapult Programme.

Catapults are physical centres where the very best of the UK's businesses, scientists and engineers work side by side on late-stage research and development - transforming ideas into new products and services to generate economic growth, specifically in the areas of high-value manufacturing; cell therapies; offshore renewable energy; satellite applications; connected digital economy; future cities; and transport systems.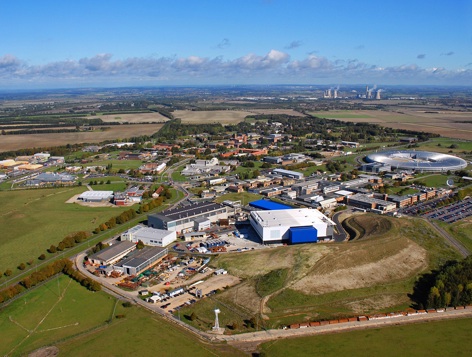 The seven Catapults are in various stages of being 'open for business', with the High Value Manufacturing Catapult being the most advanced. Open since October 2011, itcelebrated its first year anniversary witha further £28 million grant in George Osbourne's Autumn Statement, which will go towards enhancing its capabilities and capacity through the National Composites Centre. Osbourne said: "… the National Composite Centre in Bristol brings together entrepreneurs and academics to deliver world-class innovation in the design and rapid manufacture of composite materials."

It is great to see the High Value Manufacturing Catapult being recognised in such a way and it won't be long before the same thing is happening with our other Catapults. I am also starting to hear Catapults being discussed on the international stage. I'm immensely proud to be a part of this.

We're showcasing Catapults, along with the rest of the best of UK Innovation and 'Innovators' at our joint Technology Strategy Board and UKTI flagship event, aptly named Innovate UK. Described as the leading multisector event for business, Innovate UK will be hosted at the Business Design Centre in Islington between 11 and 13 March 2013.

The is the first time that UKTI and the Technology Strategy Board have joined forces for this national event - we will be particularly focusing on innovation in the areas of Agrifood, Future Cities, Digital Services, Energy, Health, High Value Manufacturing, Transport and Space, and each of the three days will have a different emphasis.

Day 1 is themed around commercialising the UK's research base, day 2 around market and technology opportunities and day three around global growth - and we fast progressing the content and attendance as we speak. However, if you would like to get involved or have s story to tell we'd love to hear from you at enquiries@innovateuk2013.co.uk

And you can of course buy tickets (at an earlybird discount for a short amount of time) — information is available at the InnovateUK link above.