Our research, conducted amongst 3,500 UK consumers across seven sectors including over 30 automotive brands, uncovers valuable insights for product and brand managers in the automotive sector which can help them understand what their brands need to do to get to the top.
In this article we will explore six of the key insights from the research.
1.     To succeed in the UK market automotive brands have to be seen as innovative
Unlike other sectors, where innovation primarily provides an opportunity to differentiate, in the automotive sector it is essential that consumers see your brand as innovative in order to have a right to play in the market. Over 70% of UK consumers claim it is a key purchase driver, making it a hygiene factor alongside great value for money, quality products and being a trusted brand, and considerably more important than being committed to the environment / sustainability (59%), recommended by experts (52%) or a premium brand (36%).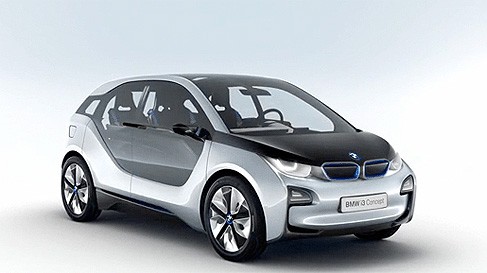 2.     New technology is not enough, you have to inspire the consumer
Whilst a number of elements contribute to innovation perceptions, for automotive brands 61% of the perception is driven by leadership; more than any other sector. Put simply – manufacturers who are seen to lead the market are the ones likely to see greater sales.
So what is leadership? In the eyes of the car buyer innovative leaders are the brands first to market with the best new cars, which not only push the boundaries of technology but, crucially, use technological innovation to inspire the consumer with something genuinely new and different that offers a clear benefit.
3.     Great product features and inspiring communication are also essential
Two pillars need to support leadership to promote an innovative image i) relevant, easy to use features and services, and ii) great marketing that inspires consumers to find out more by communicating in new and different ways and generating buzz. These can be used to great effect; although Ford is not seen as a leader, being recognised for having great products supported by strong communications means it is the only US manufacturer to be recognised as an innovation leader by UK consumers.
4.     The German giants are overtaking the Japanese and US brands
Incite's research produced a league table of the most innovative brands across seven sectors in the UK, including rankings within sector. Tracking the results over time we see that BMW has done a fantastic job, jumping seven places to the 20th most innovative brand overall, and number one in automotive. Meanwhile Honda has dropped ten places from 20th to 30th overall and is now 4th in automotive when it was once number 1. The full list of automotive brands featuring in the top 50 is below:
1.     BMW (20th overall)
2.     Ford (23rd)
3.     Audi (29th)
4.     Honda (30th)
5.     Toyota (31st)
6.     Mercedes Benz (34th)
5.     Honda teaches us that dreams are only powerful if they reach the consumer
The impact of Honda's 'Power of Dreams' campaign has faded over time. Its leadership and communications are not seen as keeping pace with the leading German manufacturers in the eyes of the consumer.
While Honda is still recognised for pushing the boundaries of technology and science, the brand is failing to get great new ideas to market first or launch as many new and different products as its German competitors. BMW and Audi are leading the way - BMW with its 'i' range of electric cars and recently refreshed range, and Audi with its continued market expansion – from the entry level 1 series through to the Q and R series.
Furthermore, despite a legacy of great/innovative advertising, Honda is not the only one doing this nowadays. The German giants are actually doing just as well with consumers seeing them similarly in terms of communicating in new and different ways. Audi in particular is recognised for its online presence – from websites and social networks, to viral videos that remind us of what made the Honda ads of yester-year so great. Honda has lost one of its key points of differentiation.
6.     There is still all to play for
There is a glimmer of hope for the Japanese brands. BMW may be leading automotive today, but it is still 20th overall – there is plenty more room between it and the ceiling. It's clear that the Japanese and American manufacturers need to work hard to regain lost ground, but if they can look beyond the factory floor and inspire the consumer they can lead again. If they can beat Tesla to it …