When I was younger and trying to decide what career path to take I found myself becoming really concerned about whether I knew the right people or had the right connections. Managing three jobs at the same time as my A-Levels meant I had very little time to think about what I wanted to do and how I could get insight into different careers. Between juggling work, studying and supporting my mum's health, I started university feeling very unsure about what career path I would end up on.
During my second year of studying software engineering at Westminster University, I found lockdown particularly challenging. There was pressure to get work experience in my field and I felt lost on how to develop the skills needed to get a good graduate job. Although I was specifically focused on software engineering at the time, I came across National Grid's Grid for Good programme through the charity Generating Genius, which really resonated with my background and personal circumstances.
Grid for Good essentially aims to help individuals from diverse backgrounds access training and employment in the energy sector. There's a whole range of ways they try to do this, from mentoring and work experience opportunities, workshops to improve your CV, insight sessions to find out more about the industry, all the way through to placements and full time roles.
There were so many people in my cohort and while we had completely different experiences, we all had a real desire and interest to learn and network. It was really eye-opening to meet other people who had faced challenges early in life and were trying to do everything they could to find their place in the working world, in a job that would give them meaning and purpose.
As part of the Grid for Good programme, I completed two weeks of work experience last summer where I was able to get a strong understanding of what working in the business, and in particular Electricity Transmission, involves. Immediately I knew I wanted to come back and learn more - and the team I spent two weeks with made it happen. Since starting a longer placement in November, I have developed my knowledge and skills, and met so many new people. I felt like part of the team straight away.
Before I started, I was starkly aware that my degree is in software engineering and was concerned that this opportunity wasn't relevant for me. But that hasn't been the case at all, and more than anything it's sparked a huge interest in a career in the energy sector, working as part of a business focused on a green transition. The team really engaged with me, took the time to explain things to me, gave me resources and materials to increase my understanding, and took an interest in my development.
It's such an exciting time to be joining National Grid and I can't wait to start my role in Electricity Transmission once I graduate. I know my route into the sector or profession hasn't been very conventional – but my experience has shown me that your ability to thrive can be hugely boosted by a team or company that is invested in your progress, and your own determination to succeed. I've met people who don't have engineering degrees, who've decided to change careers, who have held different roles in different teams around the business, apprentices and graduates – they're all thriving in their own way despite coming from completely different starting points.
I'd really encourage everyone to consider the energy sector and engineering a career option, regardless of your background and experiences. At the same time, I'd love to see more businesses proactively reaching out to talent from disadvantaged and diverse backgrounds, providing individuals in similar situations to me the chance to succeed in a profession that will have a significant impact in creating a better planet for us all.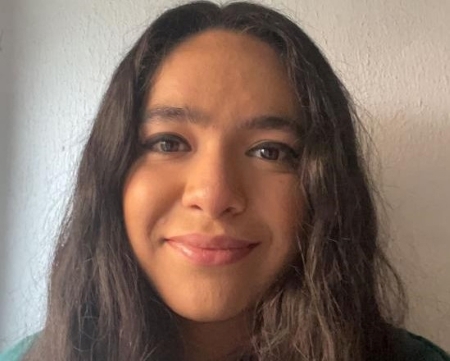 Taniya Bukhari, currently on placement with National Grid
The National Grid 'Grid for Good' programme helps individuals from diverse backgrounds access training and employment in the energy sector.