Laila Al Dhaheri: Women in the growing nuclear energy sector in the UAE and the Arab World
Laila Al Dhaheri is a Senior Reactor Engineer at the Barakah Nuclear Energy Plantlocated in the Al Dhafra Region of Abu Dhabi Emirate, and is among a growing number of female engineers at the plant.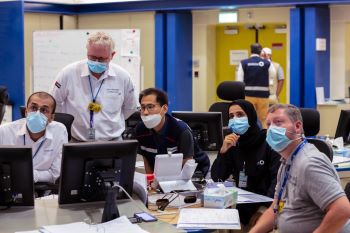 In 2011, His Highness Sheikh Mohamed bin Zayed, President of the UAE and Ruler of Abu Dhabi identified the requirement of 40,000 engineers to meet the country's ambition for economic transformation and energy diversification. Deeply inspired, Al Dhaheri heard and heeded this call and focused her studies on engineering, which led her to join the UAE Peaceful Nuclear Energy Program in 2016.
Overseeing the Arab world's first nuclear energy plant, the Emirates Nuclear Energy Corporation (ENEC) and its operating and maintenance subsidiary Nawah Energy Company, have more than 3,000 employees and 20 per cent of these are women. This is one of the highest percentages of females across the nuclear energy industry globally.
"Under the wise leadership of the UAE, our country has made historic strides towards energy security and the clean energy transition, while providing numerous and prestigious opportunities for women in STEM careers. I'm personally grateful to the Abu Dhabi government, which has provided opportunities for women in education, in business and in society. Today, I'm gaining priceless experience at a world-leading nuclear plant and contributing to the UAE's Net Zero by 2050 targets because of the government's vision," Al Dhaheri said.
"Working alongside young Emirati talent and especially other women in this field has been an honor for me these past few years. Because of the collective dedication and talent, we are rapidly decarbonising the energy sector and having a significant impact on our carbon footprint to help tackle the global climate change. This is all thanks to the Abu Dhabi government's vision, investments and support in developing the nuclear energy industry and local talent through education and skills for UAE Nationals to become leaders in our field," she added.
Hind Al Naqbi: The journey to become a Senior Reactor Operator at the Barakah Plant
Hind Al Naqbi is a licensed Senior Reactor Operator at Nawah Energy Company, a subsidiary of Emirates Nuclear Energy Corporation (ENEC), responsible for operating and maintaining the four nuclear reactor Units at the Barakah Nuclear Energy Plant in Abu Dhabi.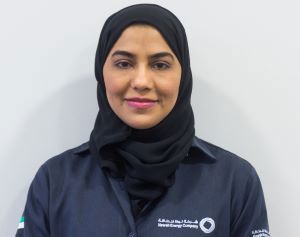 The highlight of Al Naqbi's life was during the successful start-up and grid connection of Unit 1 in August 2020 by a team of operators that included herself. These historic milestones marked the start of operation of the first peaceful nuclear energy plant in the Arab World and the first delivery of clean electricity from the plant to the people of the UAE. Since then, she has been a part of several subsequent achievements at the Barakah Plant, which is leading the decarbonization of the UAE's energy sector and is a sustainable powerhouse for the nation's energy security and economic growth.
Her journey to becoming a Senior Reactor Operator has been long and challenging but fruitful. "I spent many years studying to become a nuclear operator, followed by 2,000 hours of hands-on training at an operational nuclear plant, and then spent more than 800 hours training in a state-of-the-art simulator. It is a long-term commitment, but one which I am proud to have made because this has been an incredible journey so far," Al Naqbi said.
She believes that the Abu Dhabi government's support for the education and training of women through programs and sponsorship initiatives empower Emirati like her to build on the opportunity to shine in careers like the nuclear energy sector. "With their support, as well as that of ENEC and Nawah, female engineers and operators are thriving and also able to inspire others to follow in our path as we make our mark in the nuclear energy field, generating clean electricity and helping to tackle climate change today, and for many years to come," she said.
The Barakah Nuclear Energy Plantocated in the Al Dhafra Region of Abu Dhabi Emirate, constitutes a global role model in the clean energy industry, as it provides a rapid approach to decarbonisation of the energy sector, supporting the UAE's efforts to achieve Net Zero by 2050. With two commercially operational Units, a third Unit preparing to operate, and a fourth Unit near construction completion, the Barakah Plant is a megaproject of strategic significance for the UAE.