Viewpoint
Andrew Ashby looks at the future of autonomous vehicles and the necessary steps in their development. How long before our cars will drive themselves?
The next ten years will be fundamental to transforming the overall vehicle user experience and creating safer and more secure roads, which in the UK alone could save over 2,500 lives and prevent more than 25,000 serious accidents. Especially as Market Analysis Company IHS Automotive predicts that by 2025 we will see around 230,000 autonomous vehicles on the road, a market vision made clear by the distinct benefits of vehicles that can transport drivers independently, and the unique advantages that will help transform the driver's life.
With such predictions coming to the fore, the industry is now open to the clear opportunity to create a vehicle, which will not only eradicate driver error, but also make significant improvements to our travelling experience. However the journey to enabling autonomy, the biggest transformation of society's view of the vehicle in the last 150 years, involves carefully navigating many broad global implications for legislation, infrastructure, the insurance industry, our way of life.
Enabling the reality
As extensive developments in machine learning, communications and autonomy within the automotive industry continue to develop at a rapid pace, it would be fair to assume that by 2025, the widespread adoption of fully independent and driverless vehicles on the roads can be expected. What's more, developments such as smart vehicle-to vehicle (V2V) capabilities will likely fuel public acceptance of the benefits that autonomous vehicles can bring to society, namely reducing accidents and transforming people from 'drivers' into 'passengers'.
However, the road to enabling autonomous vehicles will require careful navigation of many broader global implications in terms of infrastructure and our way of life. What's more, it will need to bring together various stakeholders, consider completely new business models and the complex debates over safety, security, reliability and liability.
Google's self-driving car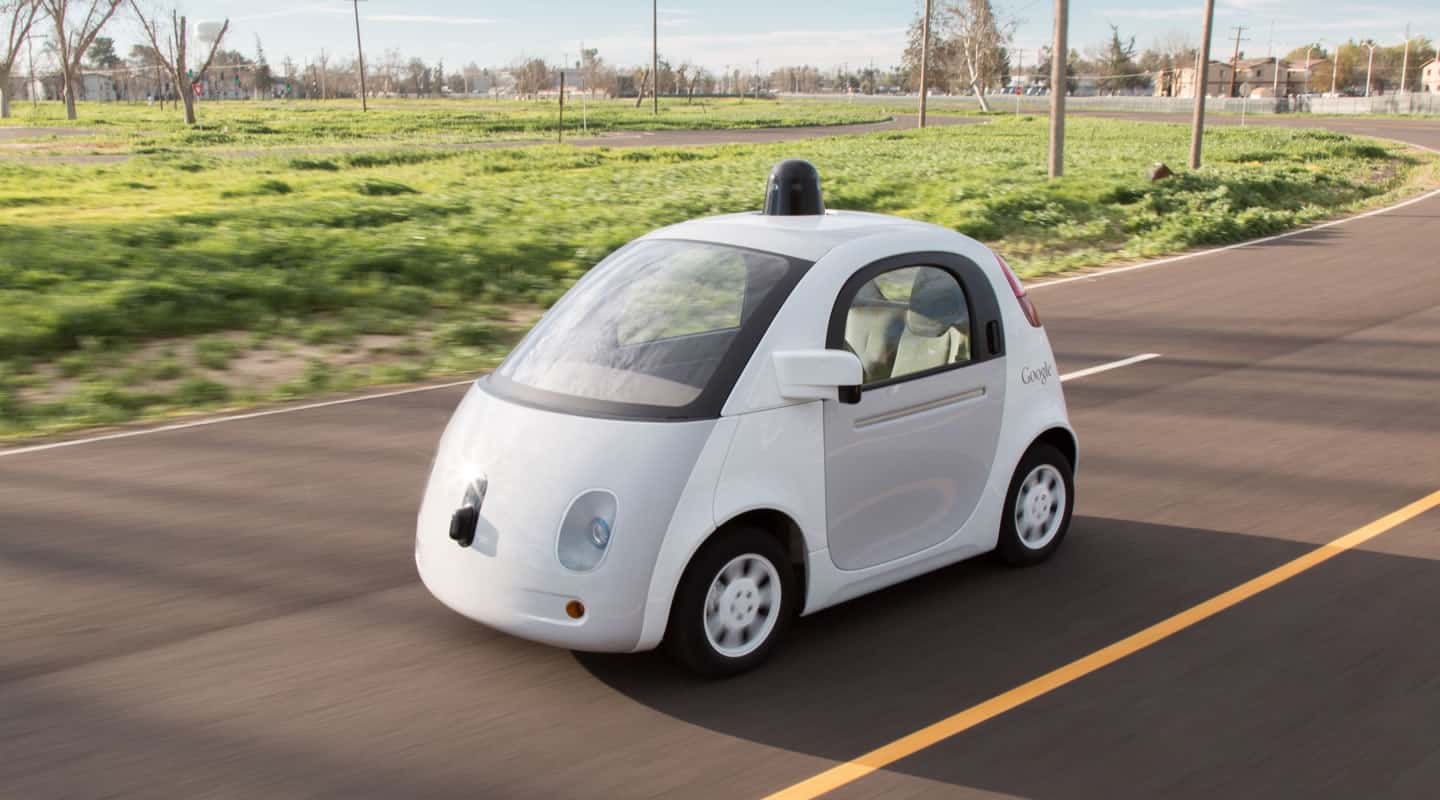 Who will be the real industry players?
Unsurprisingly, the traditional, established suppliers are already delivering autonomous features in their vehicles, viewing full autonomy as a long-term goal to be reached through 'revolution by evolution' of Advanced Driver Assistance Systems (ADAS).
For example, GM is looking to launch its 'Super Cruise' next year and by 2017, automotive vehicles capable of traffic autopilot and autonomous valet parking should be available, followed by highway autopilot with lane changing in 2018.
The industry is also expected to produce vehicles capable of urban autopilot by 2022, which would readily pave the way for fully autonomous vehicles by 2025 – the year that Mercedes expects to deliver its first fully autonomous model. Mercedes CEO is so confident in the reliability of these vehicles he has even gone as far as to say that by 2020 there will be no accidents or deaths on the roads thanks to autonomous cars.
Delivering legislation
Technologies already exist for features such as advanced driver assistance (ADAS), vehicle to vehicle (V2V) and vehicle to infrastructure (V2I) communications but it's not just the delivery that needs to be taken into consideration. It is clear that updated government legislation is likely to be passed to make clear the implications around vehicle liability, currently a grey area. In an attempt to take this step forward, the Department for Transport (DfT) commissioned a review of relevant legislation and regulation in order to establish a clear and appropriate system to allow driverless cars to be tested on British roads.
In addition to legislation, many stakeholders are keen to implement autonomous car fail-safe features such as manual override control. This would enable the driver to regain control of an autonomous car in emergency situations. The main reason for manufacturers to hand back this manual control to the driver is for circumstances in which the autonomous vehicle is going to be forced to make a decision that the manufacturer doesn't want to be liable for.
So how likely is full autonomy?
Although this vision could be achieved by 2025 in theory, the reality is that the industry faces major change to achieve it. The new features will influence decisions over liability and new business cases will create entirely new vehicle ownership models. For example, government could consider whether a particular implementation of autonomy needs to be proven to be 100% safe from the bottom up, if it is to save many lives - and legislate accordingly.
However, one of the most important aspectsof this vision is for the industry to take on board independent perspectives necessary to achieve consistent global standards, interoperability and next generations test platforms. It is only then that we can verify the resilience of autonomous vehicles to wireless threats and cyber-attack.
Furthermore, in order to produce fully autonomous vehicle systems, where drivers can experience benefits such as reduced journey times, reduced insurance premiums and a healthier overall lifestyle, a level of integrated connectivity over and above what Google refers to as an 1'autonomous car' will need to be created.
For more information on the future of the autonomous car download Plextek Consulting's Vision Paper: "Why Google won't eliminate human driving in five years"
Andrew Ashby is  Automotive Business Development Manager, of Plextek Consulting