Despite compelling and emotive arguments both for and against Scottish independence, predicting the likely economic impact of a "yes" vote is an almost impossible task.
However, amidst all of the uncertainties, few would disagree that, in the short term at least, unpicking the complex links that unite Scotland with the rest of Britain would create some significant challenges for industry.
So far, the "yes/no" debate has been an emotionally charged affair and despite a widespread acknowledgement that the economy is the most critical issue, the voices of the businesses essential to economic health have been disappointingly muted.
A letter published in today's Scotsman newspaper – from a group of over 130 business leaders with operations in Scotland – is therefore an important addition to the debate (although not necessarily a welcome one for supporters of the "Yes" campaign).
Warning that the business case for independence has not been made, the letter claims that uncertainty over currency, regulation, tax, pensions, EU membership and support for exports could hamper the growth of the Scottish economy at a time of record investment and high employment rates.
Industrial leaders who have put their names to the missive include Keith Cochrane, chief executive of Weir Group (one of Scotland's largest engineering firms); Archie Bethel, who heads up Babcock international's marine division; the executive vice president of BG Group Sir John Grant and the chief executives of Thales UK, Aggreko, and BHP Billiton.
Perhaps tellingly, the letter also boasts a large number of signatories from entirely Scottish owned firms including a number of distilleries, Harris Tweed Hebrides, Tunnock's and MacTaggart Scott (a major contractor to the MOD) which has today issued its own statement warning that "the risks of separation far outweigh the benefits."
Although it is undoubtedly the business world's most significant contribution to the debate so far, the letter does echo concerns that have been rumbling throughout industry for some time.
Earlier this year, ADS group – the trade body for the UK's aerospace and defence industry – voiced fears over the impact of an independent Scotland on the sector's international influence, and future export opportunities. Members are also reportedly concerned over the prospect of costly reshuffles to their supply chains, many of which straddle the England Scotland border.
There are also arguably even more significant worries over what Scottish independence might mean for the UK's energy sector.
From the untapped oil fields to the West of Shetland, to the country's enviable wind, hydro, wave and tidal resources Scotland's energy sector is viewed as a trump card by the "yes" camp.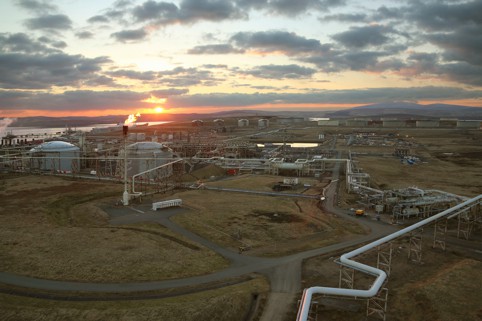 But despite this position of strength, it's questionable whether an independent Scotland could continue to support this growth.
Scotland currently receives around 28 % percent of the UK's total renewables subsidy, and substantial government support for the development of the hard-to-reach deep-water reserves on the edge of the UK continental shelf. And there are genuine concerns across an industry that supports huge numbers of Scottish jobs, that an independent Scotland would be unable to maintain this level of investment.
Indeed, earlier this year the UK government's Department for Energy and Climate Change (DECC) warned that without access to a wider GB market the costs of supporting investment would fall solely on Scottish bill-payers at a potential annual cost of £189 for each household.
The debate is still alive – and there are no doubt some decent arguments that Scottish independence will be good for business. But it's fair to say that thus far the pro-independence lobby has failed to make this case.
Responding to today's letter, Business for Scotland - which supports independence and claims to represent 2,500 Scottish business - maintains that independence is in the best interests of business, but offers little beyond vague assurances that an independent Scotland will be better placed to exploit opportunities for growth. Such claims look unconvincing when placed alongside the concerns of some very large businesses that employ lots of people and generate lots of money. And the pro-independence lobby is surely going to have to do better if it's to convince Scottish voters to say "yes" on the 18th September.
Please do let us know what you think Scottish independence might mean for industry and the wider economy? And while you're at it, cast your own vote in our online poll.