I love Star Wars. There, I said it. While I confess that when I first saw the film, almost 40 years ago now, I was like many readers of a similar age, struck by the archetypal story of good versus evil and the terror that characters like Darth Vader represented, what really left me transfixed were the ground breaking special effects and the engineering challenges that had been overcome in order to create what was a seminal cinema experience.
As an engineer, I remain, most of all, impressed most of all by the way in which the designers and engineers working on that series of films – many of them based here in the UK, consistently pushed the technological and engineering envelopes of the time, particularly as far as special effects were concerned.
While their legacy has played a part in the resurgence of the UK film industry, the ongoing, modern day excellence of the UK's creative sector is having an even bigger impact across virtually all industry sectors.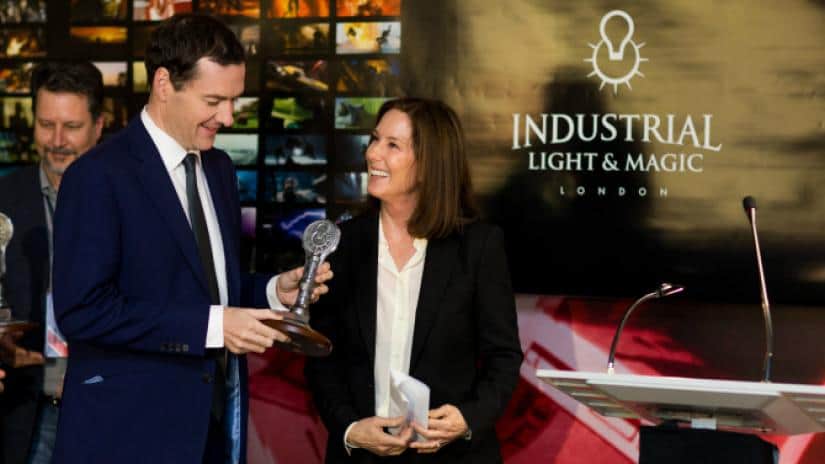 Just last month, Industrial Light and Magic - Disney's special effects arm, opened their UK HQ, to support a long-term commitment to film-making in the UK. The facility will create around 200 new jobs.
Speaking at the opening ceremony, Kathleen Kennedy, president of Lucasfilm, spoke of the way that the Star Wars films aspire to technical excellence, remarking, "…that's what brings ILM to London today, as this explosion of creativity inside the UK has been quite remarkable."
Industrial Light and Magic also used the opportunity to announce their success as one of the companies that won a share of funding through our £15m Cross-Platform Production in Digital Media competition. Designed to sponsor innovation across film, television, online video, animation and video games, the funding will help UK companies throughout the creative industries supply chain to develop new market opportunities and win a greater share of this lucrative global market.
More than blockbusters
But there's so much more to the UK's creative industries than high-profile blockbusters. Employing 1.4 million and worth more than 5% of GDP, these industries play an important role in catalysing innovation across the wider economy, through new ideas, products, services and ways of working. We play a key role in helping businesses to innovate and capitalise on rapidly developing market opportunities in fields such as converged media production tools, transaction platforms, analytics and data visualisation.
I attended a demonstration of the 'Wild:I' app last month, developed by Arkive in Your Pocket, an Innovate UK-funded collaborative R&D project made up of a consortium which includes Bristol University, the BBC, Toshiba and Motorola, amongst its partners. It was a striking demonstration of the global potential of the engineering innovation in the sector. The project has, for the first time, demonstrated the reliable streaming of video and multimedia content to large groups of Wi-Fi enabled tablets and smartphones as a multicast service, paving the way for enhanced multimedia experiences for visitors to large-scale events.
A strategic, coordinated approach
Our 2013-16 Creative Industries Strategy, developed with input from industry representatives , has guided our support to the sector, focusing on the 3 key themes of: 'Convergence' across new platforms and services, and the need to deliver content across a range of devices and environments; 

'Transaction' supply chain streamlining, in order to better take advantage of increasingly fragmented markets, with new ways to capture value; 
'Data' Exploiting the opportunities provided by enhancements in data aquisition and retrieval of content and also by better analysis and understanding of audiences and consumers.
Our work in this area is complementary to the work of the Arts and Humanities Research Council's Knowledge Exchange hubs for the Creative Economy, which connect researchers in this area with organisations well placed to make good on the commercial potential of that research.
The crucial significance of the UK's creative sector is not always apparent – even when we're enjoying the benefits of 2D and 3D visualisations of data, or viewing what was until recently exclusively office-bound content while on site. Through a strategic approach, close collaboration with our AHRC partners and carefully targeted investments - designed to sponsor innovation in the right areas, we aim to ensure that the engineering excellence of the UK's creative sector becomes a cornerstone of the UK economy.