The latest batch of patent filing data released by the European Patent Office (EPO) reveals that innovation activity in the UK has increased, which is always a good sign. However, dig a bit deeper and the true picture becomes clear– UK innovators are still not doing enough to protect their inventions, unlike those in many other parts of the world.
The total number of patent filings made to the EPO by UK businesses grew by 2.4 per cent to 5,313 in 2017, a sign that investment in innovation remains buoyant. Drilling down into the UK data for industry sectors, the number of patent applications for innovations related to civil engineering rose considerably – increasing by 20.2 per cent. Similarly, the number of pharmaceutical and biotech patent applications rose by 15.7 per cent and 25.3 per cent respectively. Patent applications for medical technology overtook transport as the UK's most active technology field, with 364 patent applications made in 2017.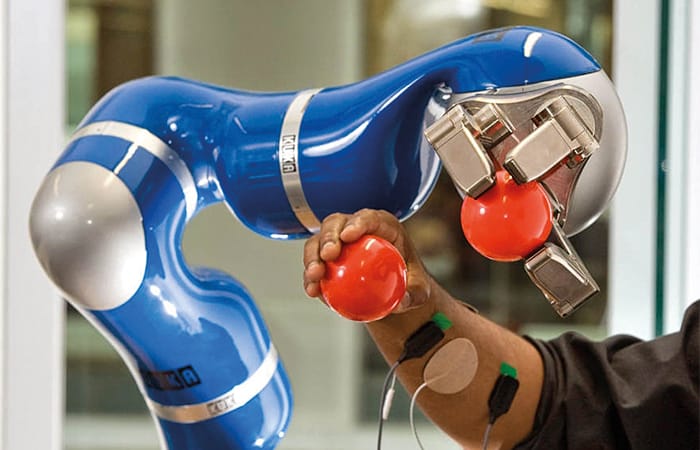 While these statistics suggest that innovation in the UK is increasing, it is significant that the UK's share of the overall number of patent applications made to the EPO in 2017 remains low by comparison with some other countries. Ranked 17th in the table of countries that made applications to the EPO in 2017, innovators in the UK filed just 82 applications per million of population. Puerto Rico, Norway and Ireland ranked higher. Topping the table, innovators in Switzerland filed over ten times as many applications per head of population, which makes them the most innovative country in the world.
The problem of Britain's underwhelming performance when it comes to commercialising its innovations is not simply due to a lack of government intervention
The outlook for UK innovation is improving strongly in some areas, however. The rise in patent applications related to pharmaceutical and biotech innovations is particularly positive and shows that UK-based businesses are active players in the development of new cancer drugs and other much-needed medicines. The high volume of filings in this sector could also be due to greater awareness and understanding of the value of patent protection. The sharp rise in the number of patent applications related to construction in 2017 may well be linked to current investment in several large-scale infrastructure projects, including Crossrail and HS2.
However, despite the chinks of light in the data, cultural issues still need to be addressed in order to ensure that UK businesses don't lose ground to competitors. While the Government has indicated a willingness to support UK innovation, the economic uncertainty expected over the next few years, as Britain exits the EU, makes it even more important that the conditions are right to enable the UK to realise its innovation potential.
The Government's Industrial Strategy has set out plans to boost the productivity and earning power of people throughout the UK, and in February the Government announced a new £90m fund designed to align the UK's agriculture supply-chain businesses with AI, robotics and data science. While this is helpful, the Government has a more important role to play and this should be its main focus.
In particular, diversity and international collaboration should be recognised and supported to ensure that Brexit doesn't negatively impact the UK's ability to attract skilled research scientists and to facilitate research projects at university level.
Furthermore, it is vital that innovators are able to achieve a good return on investment after Brexit. To assist with this, the Government must ensure that British companies have access to key markets, with as few trade barriers as possible.
However, the problem of Britain's underwhelming performance when it comes to commercialising its innovations is not simply due to a lack of government intervention. There is also an onus on businesses to ensure that they are nurturing and supporting innovation.
Taking lessons from nations where innovation is considered an integral part of growing a successful business, British companies should consider establishing 'skunk' works or labs to sponsor research activity within their own corporate structures. They should also make innovation part of their business strategy and set goals for achievement in the same way as they might set targets for financial performance.
UK companies may also need to reconsider what it means to be innovative. Instead of concentrating on the springboard effect that comes from being first to market, they should be taking a more long-term view of commercialising their innovations.
In today's intensely competitive and fast-paced markets, the real value of innovation often comes from licensing deals or industry collaborations, where patented technologies are shared to accelerate change. Of course, a deep understanding of the value of intellectual property rights is critical to this way of working.
In short, if Britain wants to increase its share of EPO patent applications in the future, it must start by self-learning a new approach to doing business that fosters innovation in every way and at every level.