Day-to-day worries like global warming and geo-political instability will all be rendered moot were an asteroid to slam into Earth.
Sound far fetched? Maybe not. Of the 400,000 plus asteroids in our solar system over 7,700 are classified as near-Earth objects, or NEOs.
The orbits of these NEOs bring them close to that of Earth's and the chance of a collision, whilst small, could bring huge devastation. For example, in 1908 an object of around 30-50m in diameter entered the atmosphere and exploded, with the air burst flattening over 2,000 sq km of forest in Tunguska, Siberia.
With this in mind, Briefing is pleased to inform you that the 2011 Planetary Defence Conference (PDC2011) is taking place this week in Bucharest.
The fourth in a series of global meetings, PDC2011 brings together scientists, space experts, industry, academics and policy-makers to share research results and consider options for a global response should a NEO swing by a little too closely.
As previously reported in The Engineer, a 400m wide asteroid called Apophis is set to come near enough to Earth in 2029 for its orbit to be affected, putting it into a collision course in 2036.
Measures for mitigating disaster scenarios depend on the composition of the asteroid. Rather than firing missiles at them (Briefing's preferred option), some scientists have proposed deflection strategies that use mirrors to melt away a section of the asteroid to alter its course.
Still in space and news that Space Shuttle Endeavour's final launch has been delayed until at least the end of this week, because technicians need to replace a switch box in the engine compartment, Nasa has announced.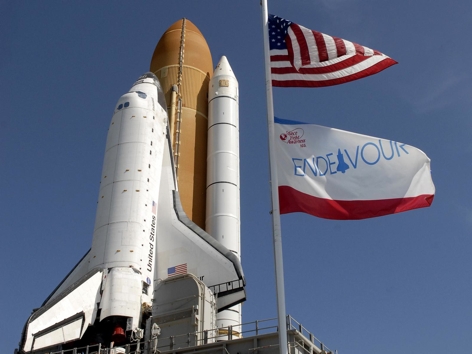 The two week mission will take Endeavour to the International Space Station (ISS) for the last time, where four space walks are scheduled to take place.
Endeavour's crew, including British born pilot Greg H Johnson, will deliver the Alpha Magnetic Spectrometer-2 - a particle physics detector designed to measure cosmic rays to search for dark matter and antimatter - and ExPRESS Logistics Carrier-3, which NASA says is designed to support external payloads mounted to ISS.
The entire Shuttle fleet goes into retirement after the final Atlantis mission in June and NASA is already investigating successors through its Commercial Crew Development (CCDev2) programme.
Last month NASA announced that it had awarded a total of $269.3m in CCDev2's second round of funding to four companies.
Blue Origin ($22m), Sierra Nevada Corporation ($80m), Space Exploration Technologies ($75m) and Boeing ($92.3m) will use the money to advance commercial crew space transportation system concepts and mature the design and development of elements of their systems, including launch vehicles and spacecraft.
Here on Earth, Toyota and Nissan are to release their full year results on Wednesday and Thursday respectively. Both companies suffered at home and abroad when an earthquake and tsunami hit Japan on March 11.
For Toyota, production was cut back at its North American and Chinese plants, as well as at its Burnaston plant in Derbyshire, due to parts supply problems.
Production at Nissan's Sunderland plant was effected due to parts supply problems too.
The good news for Nissan is that it has achieved a 35 per cent year-on-year rise in European sales for the first four months of 2011, and record market share for April.
The company sold a total of 235,543 vehicles in January-April, an increase of more than 61,000 units compared to 2010.
Finally, the United Nations Intergovernmental Panel on Climate Change (IPCC) is expected to launch its 'Special Report on Renewable Energy Sources and Climate Change Mitigation' today. The report is said to compare 164 scenarios on renewable energy and is expected to be the most comprehensive analysis ever of trends and perspectives for renewable energy