According to the NHS, of the more than 10,000 people in the UK currently waiting for an organ transplant, around 1000 will die before a suitable replacement organ becomes available.
It's a shocking statistic, and despite continued improvements in transplantation science that enable surgeons to keep replacement organs "on ice" for longer, there's little short term hope of impacting this grim ratio.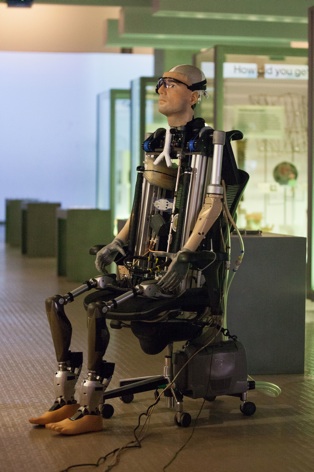 Indeed, with the UK population ageing, and therefore becoming increasingly infirm, many have suggested that the gap between demand and supply is only going to become wider in the years ahead.
In the longer term, however, technology could offer a solution. The cover story of our latest digital issue, which goes on-line next Wednesday, takes a fascinating look at an emerging field that could one-day make a huge difference: the world of artificial organs.
There are already are a small number of examples of artificial organs in use but it's a nascent area and existing devices don't tend to work very well. What's intriguing and different about the technology described in our feature is the way in which it's melding synthetic and biological artificial organs.
The results of this collaboration between the worlds of biology and engineering are perhaps many years away from having an impact. None of the devices covered have gone into clinical trials, and they certainly won't be much help to the patients currently nervously sitting on organ replacement waiting lists. But the researchers involved have already made huge technical leaps, and its certainly conceivable that the technology could one day play a major role in addressing the shortage of replacement organs.
From bionic people to another staple of science-fiction, and the subject of the issue's Q&A feature: the laser cannon!
The past couple of years have seen a number of high-profile trials of so-called directed energy weapons and the technology appears to be moving ever-closer to deployment on the battlefield. We've put your technical questions on this advanced area of weapons technology to some of the leading experts in the field. As usual, the answers make fascinating reading.
Finally. If you haven't already registered, I'd like to encourage you to take a look at the programme for The Engineer's brand new conference. Taking place in June at the NEC, Birmingham this exciting - and free - event will feature speakers from some of the biggest and most innovative UK engineering companies. You can find out more - including details on how to register - here.