Britain isn't fulfilling its potential, at least not when it comes to developing its energy resources.
Specifically, we're lacking – and lagging behind – in developing shale gas and oil resources, a point reiterated last week by the House of Lords Economic Affairs Committee.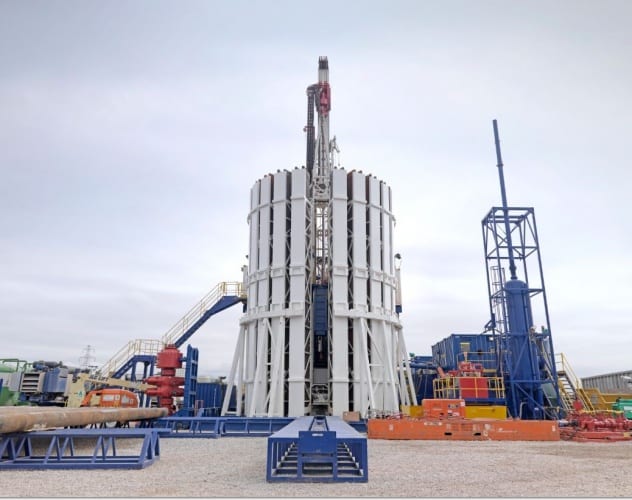 They note that the Environment Agency has not received or approved any application for the permits necessary for exploratory drilling, despite the moratorium on hydraulic fracturing (fracking) being lifted two years ago.
This, they say, is an unacceptable state of affairs given the projected volumes of shale oil and gas that could help lessen energy imports, create new jobs, retain and develop energy intensive and petrochemical industries, and provide the Exchequer with a steady income.
'The benefits cannot be quantified however until exploratory drilling and appraisal establishes the UK's economically recoverable reserves of shale gas and paves the way for development,' they say
In their report, the Committee urges 'a simplified and clear regulatory regime to encourage development of shale and reassure communities that risks of harm to the environment or human health are low. The Committee express concern that complex regulation may be causing unnecessary delays.'
'Our report shows that unnecessary duplication and diffusion of authority are still rife throughout the regulatory process,' commented Committee chairman Lord MacGregor. 'The government must do more to simplify regulation to ensure that exploratory drilling and development can go ahead. Regulation around shale should be robust, but should move quickly and be easy to understand.'
The European perspective on shale gas regulation is up for discussion this week at the European Shale Gas Regulation and Supply Chain Summit in London today, whilst in Birmingham, conference delegates at Shale Gas World UK (May 13/14) will ask, amongst other things, whether shale is, in fact, a significant element in Britain's energy future.
City & Financial's Summit aims to unite UK and Polish government ministers with representatives from industry to discuss how the industry in Europe should be regulated, with particular attention focussed on national and EU-level policies.
One keynote at the multi-faceted conference in Birmingham – encompassing technical and local community roundtables, technical insight presentations, plus a look at regulatory and technical hurdles – will consider the potential benefits and drawbacks of shale commercialisation, and how the UK can maximise its opportunities. Speakers include Dan Byles MP, who sits on the parliamentary energy and clime change committee; Doug Parr, chief scientist at Greenpeace; John McGoldrick, CEO of Dart Energy Europe; plus Andrew Quarles, exploration director at Cuadrilla Resources.
To many, Cuadrilla Resources is the most prominent name in this burgeoning industry and yesterday the Daily Telegraph reported that it was hoping to fuel British homes with shale gas by the end of 2015. According to the report, Cuadrilla will submit planning applications by the end of the month to drill near the Lancashire villages of Roseacre and Little Plumpton by the end of 2014.
Reported barriers to this development? Planning permission, multiple permits from the Environment Agency, and the likelihood of legal challenges from environmental campaigners.
Whilst discussions continue over shale, another burgeoning source of energy - tidal – is on its way to proving its worth with Nautricity set to produce commercially viable electricity following the deployment of its Contra Rotating Marine Turbine (CoRMaT) devices in Scotland.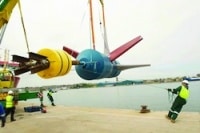 CoRMaT, which as the name suggests uses a contra-rotating rotor system to harness tidal energy, is tethered to the seabed and held in tension by a sub-surface float. Over the past 18 months, Nautricity has built its first commercial scale device which has a rotor span of 10m.
Strathclyde University spinout Nautricity say the turbines (pictured left) can be deployed in water depths of up to 500m and, because their closely spaced, contra-rotating rotors moving in opposite directions, they remain steady in the face of strong tidal flows, 'allowing the device to "fly" from a simple tensioned mooring'. This allows the device to maintain optimum alignment into the tidal flow as it varies its direction for maximum energy capture.
Cameron Johnstone, Nautricity's co-founder and CEO stated that multi-megawatt arrays will be built once CoRMaT has demonstrated its ability to provide affordable electricity that can compete with other forms of energy generation.