If I asked you about the world you'd like for yourself and future generations, what would you say? For many of us, a safer and more stable climate will be central to that vision, the need for which has been brought close to home with the extreme heatwave the UK faced this year. But will we secure the workforce needed to make this happen?
The UK has set a target to achieve net zero by 2050, a target that can only be achieved with a significant shift in workforce skills and practices. Engineers will be essential, with many required in what are often called green jobs. But what is the actual definition of a 'green job'?
At EngineeringUK, we've analysed almost 30 research reports looking at green jobs and the engineering and tech skills needed to decarbonise all sectors of the UK economy, including energy and power, transportation and industry. We've brought our findings together in our Net zero workforce report which found a real inconsistency around how 'green jobs' have been defined. That has to change. A clear and consistent definition of green jobs is needed to accurately classify them, with classifications regularly reviewed. This clarity needs to be applied to current data on green roles and the industries in which they operate and to estimates of future skills needs, so we can understand any engineering and technical skills gaps that must be addressed to meet net zero.
The Net zero workforce report emphasises that job forecasts rarely say what proportion of future jobs represent new jobs, due to expansion of the market, and how many jobs currently exist. Also, job forecasts rarely distinguish between those requiring engineering and technical skills and those elsewhere in the industry, such as procurement or HR.
To address these issues and to deliver on the UK's carbon reduction targets, we recommend the government develops a clear definition of 'green jobs' and provides regular statistics on the numbers currently employed in each role, and workforce demand forecasts. Crucially, we want the data derived from this analysis to be made available to the relevant sectors to enable them to act on those forecasts.
We hope the government will take on these recommendations, but the engineering community also has an important role to play in showcasing the breadth and importance of green roles to the next generation.
Only one of the reports we reviewed considered the implications of future workforce needs on STEM uptake in schools. If we don't try to estimate the implications for engineering and technology apprenticeships, graduates and students taking A levels and T levels, we risk sleepwalking into a net zero skills shortage. The government needs to take action to accurately forecast the skills demand and develop a comprehensive approach to STEM education to ensure we have the volume of students to become the green workforce of the future.
The good news is that young people have a keen interest in environmental sustainability and net zero. Our latest Engineering Brand Monitor revealed that students who think engineers are important for improving the environment are almost 7 times more likely to be interested in a career that involves engineering than those who didn't. And those young people who said improving environmental sustainability was an important career factor for them were 3 times more likely to be interested in a career that involves engineering.
This suggests young people are interested in the environment and pursuing a career that has a direct link to it, such as engineering. Alongside their understanding of the imperative to tackle the climate crisis, young people are creative when it comes to possible solutions. We saw this during Tomorrow's Engineers Week last November when we hosted a Schools COP where they shared ways to address the COP26 challenges. We saw it again in the projects entered into The Big Bang Competition. The talent is absolutely there, our job is to harness it and show these young people how an engineering career can help the planet.
To encourage school students to think about how we can travel sustainably, reduce our reliance on fossil fuels and change how we feed and clothe the nation, we've worked with colleagues from Professional Engineering Institutions to create free classroom resources. This new set of 4 inspiring green engineering careers posters comes with discussion topics and thought-provoking activities to encourage the next generation of innovators and inventors to think about a career in green engineering.
Whatever 'green jobs' mean in your sector, we need to grow the future workforce by inspiring the students of today. If these resources can be added into any school engagement activity that you or your organisation does, I hope you'll use them. And if you are talking to young people about careers, please, do help them make the connection between engineering and environmental sustainability.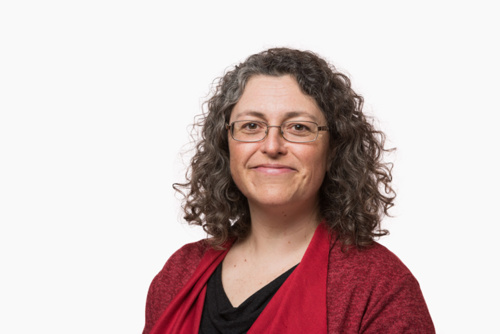 Dr Hilary Leevers, Chief Executive of EngineeringUK