An engineer's typical working environment - whether that is an industrial plant, automotive factory or electronics workshop - often involves exposure to a wide range of dust, vapours, fumes and spores.
By law, employers must prevent or control the exposure of their workforce to dust and other hazardous substances to protect their employees' health. Yet, the latest Health and Safety Executive (HSE) statistics show that 13,000 estimated deaths can be linked to past exposure at work, primarily to chemicals or dust. Furthermore, Labour Force Survey figures estimate 17,000 annual new cases of self-reported breathing or lung problems caused or exacerbated by working conditions.
What type of RPE?

An employer is legally mandated to provide RPE when employees are working with substances that release a high level of dust, gases, powdered chemicals, sprays or solvents - especially within closed spaces. With the type of jobs and tasks engineers are involved in, it's important for RPE equipment to not only protect, but also to feel comfortable enough to wear all day long. This is why lightweight disposable respirator coverings also known as 'dust masks', designed to filter out particulates such as dust, liquids and fumes, are an ideal solution.
To help ensure an adequate level of protection, respirators provided for use at work must be CE marked to show that the design has been tested to a recognised standard. They must also be marked with that standard, which for disposable respirators is EN 149: 2001. However, and this is important to add, CE marking on RPE does not automatically make it suitable for a task. Employers are legally responsible for selecting the right RPE for the task, substance, work environment and the wearer.
Mask-wearing legislation also works in tandem with wider regulations around Occupational Exposure Limit (OEL) and Assigned Protection Factor (APF). OEL is an upper limit on the acceptable concentration of a hazardous substance in workplace air for a particular material or class of materials. APF is the workplace level of respiratory protection that a respirator or class of respirators is expected to provide to employees, when the employer implements a continuing, effective respiratory protection programme.
This is why identifying additional markings is crucial. FFP1, FFP2 and FFP3 identify different classes of respirator, offering varying levels of protection to the wearer, assuming they fit properly and are used correctly. FFP stands for Filtering Face Piece and the higher the risk of the working environment, the higher the level of mask required. For example, an employee in a chemicals factory working with extremely hazardous substances that might not seem dangerous to the naked eye should wear a FFP3 mask.
Similarly, those who work with paints must use high-quality spray masks for the protection of skin and respiratory organs from fumes and chemicals. FFP2 masks, on the other hand, are ideal for tasks such as plastering and electrical sanding.
What are the different FFP levels?

FFP1 dust masks protect against low-level contaminants, at 4 x OEL or 4 x APF, and are suitable for applications like hand sanding, drilling and cutting.
FFP2 regulated masks protect against moderate levels of dust, as well as solid and liquid aerosols. They protect against 12 x OEL and 4 x APF
The strongest protection rating, FFP3, protects against much higher levels of dust and solid and liquid aerosols in concentrations up to 50 x OEL or 20x APF.
Making the right choice

To ensure you choose the right disposable respirator or dust mask, it's important to understand the working environment and the specific tasks in hand. This will enable you or your employer to decide what level of protection, or FFP, you or your workforce will need to stay safe and well.
Usefully, some manufacturers offer a simple colour-coding system to help you easily distinguish each product's filtering performance. This makes it easy to identify that the correct respirator is being used. 3M is one well-established brand with a strong reputation in supplying a wide range of FFP masks, providing optimum protection from airborne particles in a range of environments, for a variety of applications, across all levels of protection.
With many brands available, it is important to ensure the solution you choose meets the required legal standards, is appropriate to the place where you work and the job you or your employee will do, leaving you safe in the knowledge that your face mask is providing protection from exposure to harmful toxins while at work.
For more information on Respiratory Protective Equipment solutions visit https://www.univarsc.com/collections/ppe.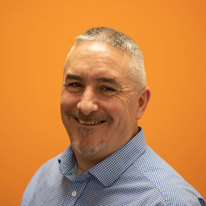 Ian Holt is Technical Sales Manager at Univar Specialty Consumables