Viewpoint
Finance writer Ben Barlow investigates the inward investment possibilities for the UK outside the European Union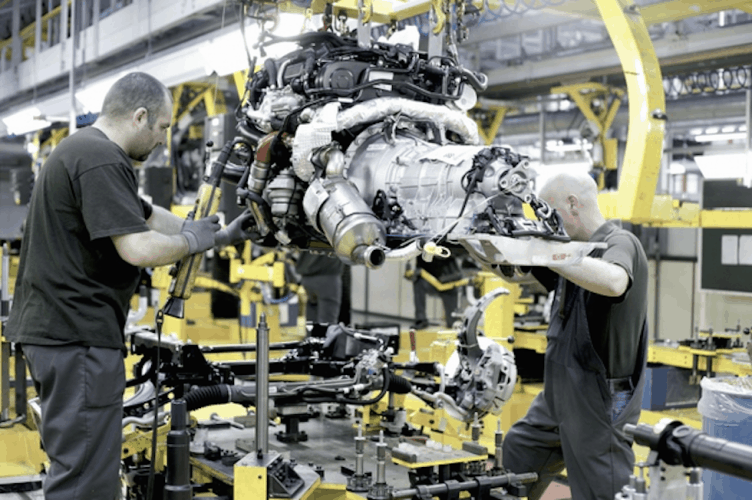 The UK manufacturing industry accounts for around 10 per cent of British economic output and although the total number of orders was significantly up in the 3 months leading to July 2016, a recent survey by the Confederation of British Industry (CBI) showed that optimism amongst British manufacturers was at it lowest since the global financial crisis in 2009. The survey results may also add fuel to the speculation that the UK economy may be headed for recession and pose the question; what is the outlook for investment in the UK manufacturing industry following Brexit?
In the short term it would appear that the answer to the question is unclear. A weaker pound means that buying British exports is cheaper and this will act as an incentive for investment from foreign buyers. On the flip side, a weaker pound will make importing materials and components more expensive and therefore at best there may be a tricky balancing act for UK manufacturers if they are to remain competitive and profitable.
July 2016 saw a drop in orders, and the industries that may have to bear the brunt of the post Brexit decline in the long term includes the British car manufacturing industry. An article in the Financial Times described how factories run by Nissan, Honda and Toyota may be most at risk after the UK exits the EU. The article went on to say that industry executives are concerned that poor access to the EU single market could leave manufacturers struggling to remain competitive and in the worst case scenario this could lead to plant closure.
These sentiments were echoed by Paul Polman, Chief Executive of manufacturing giant Unilever. When asked about the post-Brexit fall in sterling, in an article published by the Guardian, Polman said "Anybody who is importing things from Europe – raw materials, not only finished products – will have to eventually reflect that pricing because you're not going to go down in profitability and go out of business,".
It isn't all doom and gloom for British manufacturing, however. Despite the wet weather, the Farnborough Air Show brought some good news for the manufacturing industry. Boeing chairman Dennis Muilenburg is quoted by the BBC as saying "Boeing is committed to the UK government's prosperity agenda and we share the goals of enhanced economic growth that the prime minister has set". When asked about Boeing's UK presence, which has doubled in the last 5 years, Muilenburg continued "we don't really see our plans changing". John Harris, Chief Executive of Raytheon International, the US missiles and electronics company, called Brexit a "long play" and said that Raytheon would adapt to market conditions.
So with so little clarity regarding the outlook for investment in British manufacturing, what can investors do to avoid losing out during post-Brexit uncertainty?   Maybe the first course of action is to stop taking as much notice of what is being said might happen and instead focus on what is actually happening. Speculation is of course part and parcel of financial investing, but without strong data analysis it's a bit like playing pin the tail on the donkey. Investors would be well advised to look at all the hard facts that are available to them in order to navigate these choppy waters.
Getting the information required, however, can be problematic and involve a painstaking amount of research, and that takes time. For the small or amateur investor this is often an unrealistic proposition, but there is a solution. In recent years we have seen huge leaps forward in the world of financial investment and this is in part due to online investment brokers. For example, Investments with IG can be made quickly from a desktop, tablet or mobile and can be made from a position grounded by the data needed to make measured and sensible decisions about how and when to invest.
The overall outlook for British manufacturing, it would seem, is mixed. Big business looks like it won't be affected by Brexit in the short term, due to its ability to ride financial storms, or as a now well coined phrase would have it, is too big to fail. The long term picture will only become clear as the UK starts to negotiate its exit from the European Union, the deal it strikes on trade and on the free movement of people. The story is less optimistic for small to medium sized manufacturing companies. In the short term they may be hit hard by inflation, a weaker pound and the possibility of negative interest rates. These factors could pummel small to medium sized businesses in two ways; first it will make it harder for them to operate competitively because overheads will rise, and second because consumer spending would be likely to diminish as prices rise and interest rates are cut.
One way to help small to medium sized manufacturing businesses in the short term would be for politicians to help them win back some of the business lost to globalisation. If British companies and brands use British manufacturing instead of cheaper options overseas, then this may just be the silver lining that British manufacturers and investors are looking for.