As a fresh-faced young engineer in the aerospace industry, I was excited to be involved in the rapidly emerging area of 'robotics' in manufacturing. I was proud to tell friends and family of the capacity these robots had to complete precision operations, thousands of times per day and the functionality that allowed them to be reprogrammed to perform other repeatable operations.  Looking back on it now these were little more than programmable, automated machines. My fascination, however, with genuinely autonomous systems has remained. A privilege then, that I'm able to see, first hand from the Technology Strategy Board, ever-increasing examples of innovation in the field of Robotics and Autonomous Systems (RAS), often as a direct result of our financial and organisational support.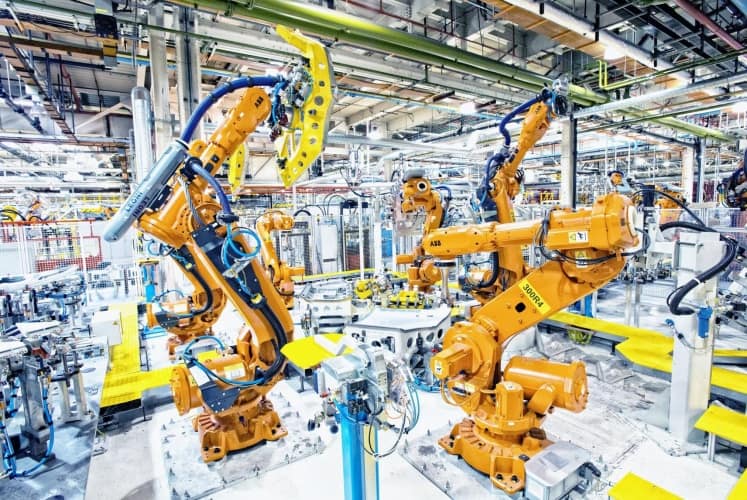 The opportunity
RAS technologies are set to become an integral feature of engineering, manufacturing and consumer applications, addressing challenges as diverse as nuclear decommissioning and engineering operations in hostile environments, through to the challenges of assisted living posed by our increasingly aged population.
Although until now, US-based developments have tended to dominate media headlines about this field, the UK is far from being late to the party. In fact, the UK is in a strong position, with the market for RAS-based products still in its infancy and projected to be worth up to $6.4tn globally per year by 2025.
In terms of R&D, we have a number of centres of excellence, including the Bristol Robotics Laboratory, home to truly world-leading research efforts, while also providing an incubator environment for innovative, early-stage robotics companies. An excellent example of a seamless melding of lab-based research and commercial development, all under one roof.
The UK also has several established and notable robotics specialists such as OC Robotics, who I'm pleased to say we have funded over several years now, whose patented snake-arm robot technology has won them lucrative contracts at home and abroad, alongside smaller players, such as Maplebird, who's unique, palm-sized Unmanned Aerial Vehicles (UAVs) promise to make a global impact.
Mission (is)possible
We're also supporting innovators to exploit global opportunities for collaboration and exploitation of global markets. With more than a touch of 'Tea to China' about it, the recent five-day Robotics Mission to California - a trade mission for the UK's most innovative start-ups and SMEs in this sector, was intended to act as a springboard for these companies to launch their businesses, thrive and turn their innovations into tangible business opportunities.
'A key recommendation of the strategy is to develop existing UK assets, such as decommissioned nuclear sites, farms, factories, mines and whole towns, for use as valuable robotics test beds.
The mission was a great success, with networking opportunities morphing into working relationships between companies from both sides of the Atlantic, to address mass-market opportunities. The mission has already resulted in a lucrative contract for one of the participants, in the weeks following the trip. As with all our missions, it is the words of the companies themselves that convey the excitement and significance of the initiative.
Pulling it all together
All of this potential might be wasted, in the absence of a co-ordinated approach, designed to ensure that UK companies have the best possible environment for supporting early-stage innovation through to commercialisation. With this in mind, we established the Robotics and Autonomous Systems Special Interest Group (SIG) – part of our Knowledge Transfer Network, just over 18 months ago.
Drawing on a core group of experts, leading industrialists and academics, the SIG stimulates collaboration and innovation in RAS capabilities, with the aim of increased productivity and growth across several industry sectors. A crucial part of the SIG's work was the development of the (recently launched) UK strategy for Robotics and Autonomous Systems in consultation with the Engineering and Physical Sciences Research Council (EPSRC) and the UK robotics industry.
A key recommendation of the strategy is to develop existing UK assets, such as decommissioned nuclear sites, farms, factories, mines and whole towns, for use as valuable robotics test beds. For example, identifying farm sites to test the deployment of autonomous crop management systems, and equipping mobility-friendly towns to safely test driverless cars on real roads – a challenge we're encouraging companies and cities to meet through a £10m funding competition, recently announced by Secretary of State, Vince Cable. Alongside a flexible regulatory framework, the UK would become incredibly attractive to robotics developers and investors from around the world.
All to play for
The global opportunity afforded by the burgeoning market in RAS is truly huge. With our support for innovation in this area - carefully applied to align with the level of technology readiness in the sector, alongside a strategic approach and government support, the UK is well positioned to be not just a player, but a global leader in the sector. It's all to play for