On January 19 1883 Thomas Edison's first village electric lighting system using overhead wires began operation, a technological milestone that has long since been absorbed into ubiquity.
The previous year had seen Edison establish the Edison Electric Light Station in central London but the subsequent adaptation, modification and deployment of energy generating technologies has yet to benefit everyone on the planet.
According to the International Renewable Energy Agency (IRENA), there are around 1.3 billion people worldwide without electricity, a statistic that has spurred many to try and rectify the situation with ideas and solutions.
One such individual is Helmut Engelbrecht, chief executive of URENCO, a significant supplier of enriched uranium to the civil nuclear power industry.
This Wednesday, Engelbrecht is set to deliver a Royal Academy of Engineering View from the top lecture titled Energy for all – a new generation of nuclear power for a growing population.
According to RAEng, Engelbrecht advocates the view that all people should have access to the basic essentials of life, one of which is affordable energy. Not surprisingly, Engelbrecht believes also that nuclear power presents a 'secure, safe and affordable low carbon energy for the world'.
Tickets for the lecture at RAEng's premises in Carlton Terrace, London, cost £10 and registration is required.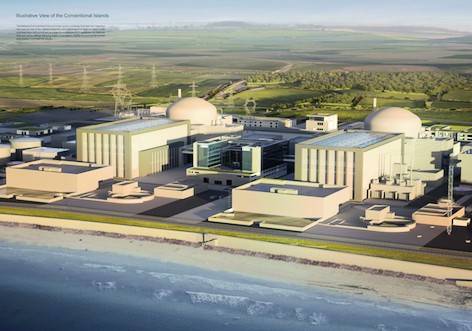 In October 2014, plans for Britain's new nuclear fleet moved forward with the European Commission approving arrangements between EDF Group and the government for the construction of Hinkley Point C in Somerset. EDF plans also to build a twin EPR power station at Sizewell in Suffolk, and Hitachi-owned Horizon Energy is moving forward with its proposed Advanced Boiling Water Reactors at Oldbury and Wylfa.
Looking much further forward, Canada's Terrestrial Energy is collaborating with the US Department of Energy's Oak Ridge National Laboratory (ORNL) to develop its molten salt reactor to the engineering blueprint stage.
By 2020 the UK will have lost a quarter of its electricity generating capability and new nuclear will be nowhere near ready to help fill the gap left by the closure of coal, gas, nuclear and oil facilities.
According to RenewableUK, 56 per cent of Britain's gas and 79 per cent of its coal was imported in 2013.
Gas supplies from shale reserves remain uncertain, although Lancashire County Council will have a big say on the burgeoning industry's progress this month when it decides whether to allow Cuadrilla to drill, frack and test at two sites in Little Plumpton and Roseacre.
Such slow progress and uncertainty has the renewables industry pointing to the progress it has made both home and abroad in ensuring energy security and cost benefits.
Last week RenewableUK published details of a report from Cambridge Econometrics that showed how additional wind power would make Britain's energy supply more resilient by cutting the cost of fossil fuel imports.
The Cambridge Econometrics study found that in 2013, wind energy reduced the need to import coals by around 4.9 million tonnes and gas by 1.4 billion cubic metres. The RenewableUK website states: 'wind energy generated enough power to meet the needs of 6.8 million homes in 2013, and it would have cost more that £579m to import the vast quantities of coal and gas displaced by wind'.
Taking a more global outlook is IRENA, which has published Renewable Power Generation Costs in 2014, a report that concludes: 'biomass, hydropower, geothermal and onshore wind are all competitive with or cheaper than coal, oil and gas-fired power stations, even without financial support and despite falling oil prices.'
The report can be found here, and its more salient conclusions include:
In many territories, including Europe, onshore wind power is one of the most competitive sources of new electricity capacity available. Individual wind projects are consistently delivering electricity for $0.05 per kilowatt-hour (kWh) without financial support, compared to a range of $0.045 to 0.14/kWh for fossil-fuel power plants.

The average cost of wind energy ranges from $0.06/kWh in China and Asia to $0.09/kWh in Africa. North America also has competitive wind projects, with an average cost of $0.07/kWh.

Solar PV module prices have dropped 75 per cent since 2009 and continue to decrease.

Residential solar PV systems are now as much as 70 per cent cheaper than in 2008.

Between 2010 and 2014 the total installed costs of utility-scale solar PV 

systems fell by as much as 65 per cent. The most competitive utility-scale solar PV projects are delivering electricity for $0.08/kWh without financial support, and lower prices are possible with low financing costs. Their cost range in China, North America and South America has fallen within the range of fossil fuel-fired electricity.

Solar power prices are dropping rapidly in the Middle East, with a recent tender in Dubai, UAE, falling to 0.06 USD/kWh.

Renewables are competitive, even when integrating high shares of variable renewables into the electricity. When damage to human health from fossil fuels in power generation is considered in economic terms, along with the cost of CO2 emissions, the price of fossil fuel-fired power generation rises to between USS 0.07 and 0.19/kWh.
Those attending the World Future Energy Summit this week in the UAE will certainly be taking on the pertinent issues surrounding energy from a technological and economic viewpoint, such as on day three when the event's Great Energy Debate asks: Gas and Renewables: Partners or Adversaries? Over 30,000 delegates from 170 different countries are expected to attend this week to discuss the future of energy, current issues that affect the energy production market and energy conservation.
We know that energy remains an emotive subject so please let The Engineer know your position on the current and future energy mix below.
It's quite normal at this time of the year for HR departments to busy themselves with the task of asking employees which charity their company should support.
Here's a contender that will give people the opportunity to receive Formula 1 related incentives for the work they do for Wings for Life.
Wings for Life was set up 10 years ago by two times world motocross champion Heinz Kinigadner and his friend Dietrich Mateschitz following Kinigadner's son suffering a spinal cord injury following a motorbike accident.
Wings for Life has the single aim of finding a cure for such injuries and is running a teambuilding project called the Wings for Life Formula One Challenge.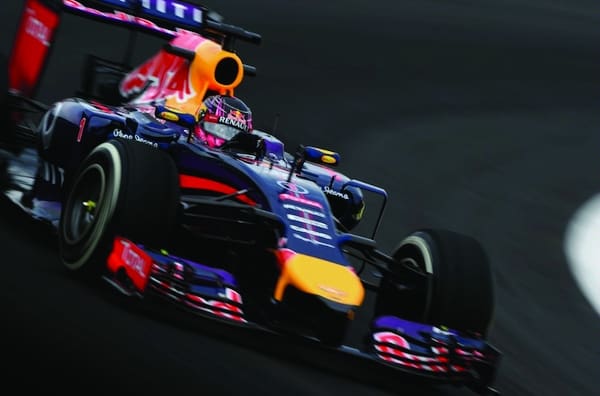 The foundation has says it has partnered with Red Bull Racing to put on the Challenge which invites teams to fundraise throughout the year for Wings for Life (such as cake sales, running events, fancy dress, sweep steaks, holding an auction, having a ticketed dinner) and allows the chance to receive Infiniti Red Bull Racing Rewards in exchange for your efforts.
These rewards includes five invitations to attend a launch dinner in London with Team Principal Christian Horner before having the opportunity to win hosting an F1 show car in a location of your choice, attending the Silverstone Grand Prix and, come November, the chance to come along for a tour of the Red Bull Racing factory in Milton Keynes.
Click here to get involved.