70 years on from D-Day we have finally seen the disbandment of the veterans association. Quite rightly, on June 6th every year since 1944 we have been united across the world in solemn thankfulness – remembering those who threw themselves against the German fortifications on the Normandy coast. Those who survived and those martyred to the most noble of causes. The ordinary, normal men made extraordinary through circumstance and need.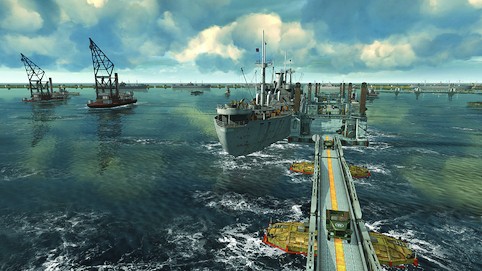 Perhaps now though we can at last address the heroes hidden in plain view ever since that truly fateful day?
The Mulberry Harbour is often mentioned as a wonderful example of audacious engineering but, unlike Barnes Wallis with the bouncing bomb, who reading this has heard or seen anything in popular culture about the men and women behind it?
The Mulberry Harbour is what made D-day possible because it is only through this that the huge logistical support essential to breaking out and pushing onwards into Europe could be maintained, and without that our forces would have been dashed against the defences for nothing. So much more than the iconic concrete caissons floated over and sunk in position, there were two complete harbours built and each consisted of the caissons, block ships, Bombardons and pier roadways.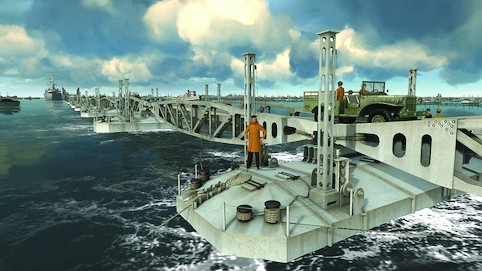 This monumental (in every way) construction would be worthy of note just by its existence but it also withstood a freak storm that far outstripped the design spec, the only real damage being due to the Americans not securing their harbour correctly. The same team who were responsible for the harbours were also responsible for the rocket launched grappling hooks without which the cliffs could not be scaled, radar deception devices, rocket firing landing craft, and so on.
So, who was behind all this? The Royal Navy's Directorate of Miscellanious Weapons Development, a mixed bag of engineers and scientists (including the soon to be well known novelist Nevil Shute). Never heard of them? Prior to all this they also did things like test protective clothing, for frogmen to use when defusing mines, by seeing how close they could stand next to an explosive device in a lake without being knocked out.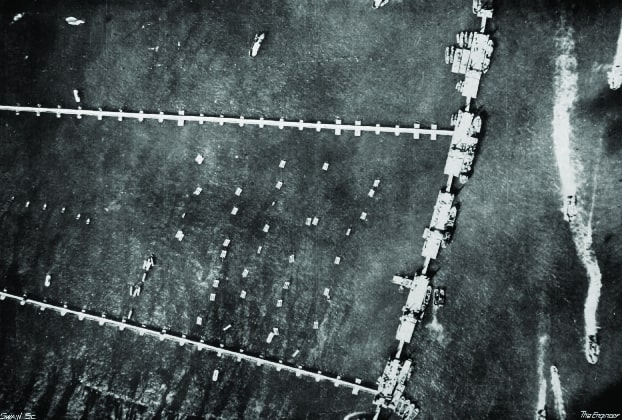 Then there was the testing of flexible roads strung  across water by driving a 5 ton truck along them while an MTB passed at maximum speed as close as possible. Perhaps now is the time to do a little research and then spread the word about this remarkable group? Conspicuous bravery is to be celebrated and remembered, but it does not of itself win a war. That also needs people with a completely different skill set, all be it of an equally high calibre.