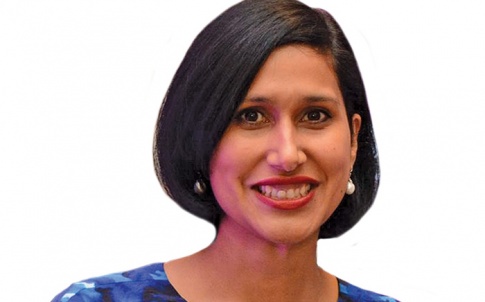 Dr Hayaatun Sillem, chief executive of the Royal Academy of Engineering, explains the coming year will be one in which engineering will be firmly in the societal spotlight
I feel privileged and delighted to be starting this Year of Engineering as the new chief executive of the Royal Academy of Engineering. It is – of course – my dream job and I am especially excited to be taking on the role in a year in which engineering will be firmly under the spotlight.
I have written on several occasions about the shortfall in engineering skills and diversity. The Year of Engineering – and our associated profession-wide digital marketing campaign This is Engineering – provide an unprecedented opportunity to bring about a step change both in perceptions of engineering and the attractiveness of engineering careers to people from all backgrounds.
The timing of the year reflects many causes for celebration, including the fact that 2018 will see the first passenger journeys made on the Elizabeth Line: an enormous feat of engineering that has demonstrated the quality of project management that is possible in the UK and the power of visionary leadership in ensuring that such projects deliver maximum benefit through innovation, local capacity development and community engagement.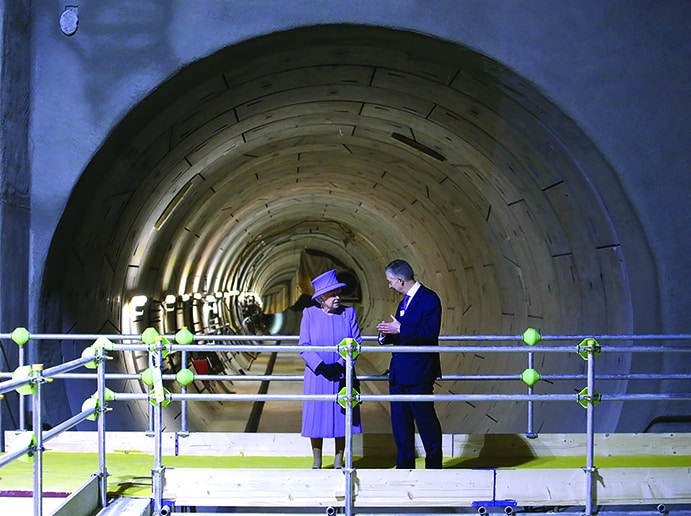 This year is also the 200th anniversary of the founding of the Institution of Civil Engineers and the 100th anniversary of the creation of the RAF. Both anniversary programmes will provide additional opportunities to showcase how engineering has transformed the world around us, and highlight how it can continue to do so in the future.
By contrast, Dame Judith Hackitt's review of building regulations and fire safety in the wake of the deeply shocking Grenfell Tower fire means that engineering and allied professions will come under great scrutiny in the next few months. We pride ourselves on our professionalism within the engineering community and we will need to play our full part in ensuring that lessons are learned and all necessary steps are taken to ensure that such disasters cannot happen again. The systems approach that underlies engineering must surely be of value in helping to create a more resilient framework of controls, even where vulnerabilities do not stem directly from the work of engineers.
Another major theme in 2018 will be the UK's preparations for Brexit and, linked to this, the implementation of industrial strategy, which remains a crucial component of the UK's post-Brexit risk-mitigation strategy. Engineering is a critical contributor to UK jobs and growth and it's important that our voices are heard in the debate. The academy is building on the very positive experience of the last 18 months of increasingly close collaboration with the other bodies representing UK professional engineering by creating a new Engineering Policy Centre to drive greater connectivity between policy makers and engineers, better-informed policy development and implementation.
Commentators and politicians are increasingly focused on the impact of automation and technologies such as AI on the UK economy, with the BBC News website identifying AI as the most significant tech trend for 2018. UK research has enormous strengths in areas such as AI and robotics and I hope that 2018 will see greater investment in raising digital skill levels right across the workforce. It is equally important for engineers and technologists to engage with the public, the media and social scientists to help frame a responsible debate about the future of work and the societal impact of digital technologies, and ensure that public trust is built. Failure to do this could jeopardise the UK's ability to benefit fully from these technologies in the long term. The introduction of the General Data Protection Regulation in May 2018 will provoke further debates about data privacy as well as posing practical challenges for those organisations who are preparing for compliance.
Significant change for engineering is also expected within the research and innovation landscape. UK Research and Innovation (UKRI) will come into being on 1 April, while both the Engineering and Physical Sciences Research Council (EPSRC) and Innovate UK will be recruiting new leaders. Many of the senior roles within the research and innovation funding and policy community are currently held by biomedical scientists – including both the CEO of UKRI, Sir Mark Walport, and his successor as government chief scientific advisor, Dr Patrick Vallance. Effective leadership can of course be provided by people from any discipline, but it would be encouraging to see more influential engineering voices at the top table within policy-making circles in the future.
It is tempting to end this column with some reflections on what I might be saying in a year's time. I have given up attempting to predict the political weather, but I very much hope that we will be looking back on a year in which UK engineering made significant strides in supporting wider society and contributing to national life. I was very encouraged to see that the second Create the Future survey of public perceptions across 10 countries, published in December by the Queen Elizabeth Prize for Engineering Foundation, showed that 84 per cent believed that engineering can make a difference to addressing major global challenges and 87 per cent said
they trust engineering businesses to make the world a better place. I look forward to playing my part in making sure that we live up to these expectations.