We like to think of engineering as an ethical profession. IPSOS-Mori surveys show that we are one of the most trusted professions, sixth behind nurses and doctors among others. But some recent high-profile tragedies may have caused some of us to question our standing with the public. For example, according to the US House Transportation and Infrastructure Committee final report on a series of Boeing 737 MAX aeroplane crashes "Technical design flaws, faulty assumptions about pilot responses and management failures … played instrumental and causative roles in the chain of errors". The review of Building Regulations conducted by Dame Judith Hackitt DBE FREng following the Grenfell Tower tragedy, highlighted that there was a "cultural issue across the [construction] sector, which can be described as a 'race to the bottom' caused either through ignorance, indifference, or because the system does not facilitate good practice".
I was asked by the Royal Academy of Engineering and the Engineering Council to chair a new Engineering Ethics Reference Group to look strategically at ethics of the engineering profession in the UK and to identify priorities. The reference group published its report at the end of February when I also participated in a public panel discussion  with Chi Onwurah MP, Professor Chris Atkin FREng - Chair of the Engineering Council, Dr Ollie Folayan - Chair of the Association for Black and Minority Ethnic Engineers, and Maitheya Riva - an early career engineer representative from the IOM3.
The reference group found much good practice within professional engineering institutions, companies and universities but identified a number of ways the profession could improve.
Drawing on feedback from the profession, we proposed actions grouped under five themes. The aim is to help foster a culture of ethical debate and accountability and to improve engineers' ability to deal with and call out bad practice. We focused on:
Leadership: encouraging behaviours that can be practised across all levels of the engineering profession, not just by senior members.
Education and training: supporting a coherent and consistent approach to formal ethical education and training at all levels.
Professionalism: embedding ethical practice in engineers' work and increasing accountability against ethical standards
Engagement and communication: fostering public and industry awareness of the importance of ethics for engineering.
Governance: setting targets and developing tools to drive progress in ethical behaviour and learning from other professions.
Values and attitudes are set early in the education process alongside the technical understanding and problem solving so it is not surprising we see formal education as crucial to changing ethical culture. This includes primary and secondary education—where the engineering profession's influence is limited—and tertiary education, apprenticeships, and technical training, where we have very significant influence.
As with consideration of health and safety and, more recently, sustainability, so ethical thinking should be fully integrated into our engineering education and training programmes. There aren't always right answers to ethical questions, which often involve difficult trade-offs between economics, sustainability, safety and diversity that can put stakeholders on different sides. But we must prepare our engineers to engage in these discussions and find ways of negotiating suitable compromises.
In universities we can do this right across our courses—solving problems and then exploring the ethical consequences of alternative solutions. Many years ago, I was supervising a chemical engineering design project for the manufacture of precursors to polyurethanes. A key route involved the production of phosgene, known to be a very toxic gas. One of the students said we couldn't do this because it was illegal to manufacture it in the UK. In fact, manufacture was illegal in Northern Ireland but not in other parts of the UK. We discussed the ethics of using products that were made from intermediates that could be made offshore introducing significant safety problems to other countries—we would reap the benefits but would not be willing to take the necessary risks ourselves. Is this ethical? It was a rich discussion with many viewpoints aired.
The panel discussion on the day of the report's publication was extremely well attended with many questions submitted by the audience. It is clear this issue is really resonating. My impression is that things have changed—not a sudden change but a greater realization and desire to think and act ethically. The biggest drive is coming from younger engineers who have taken up engineering because of a desire to solve the grand challenges—particularly in making the world more sustainable.
We have much good practice but mustn't be complacent. It is clear that ethical thinking is not consistent. We need to encourage all engineers to "think ethics before action" and ensure that they are empowered to raise questions and weigh options to deliver the most sustainable and ethical solutions.
The report, Engineering Ethics: maintaining society's trust in the engineering profession, can be downloaded from the website of the Royal Academy of Engineering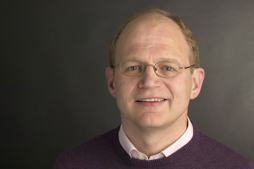 David Bogle FREng is Professor of Chemical Engineering at University College London. He will be President of the Institution of Chemical Engineers from June 2022.