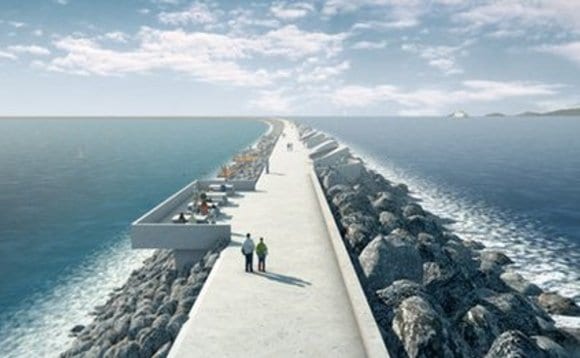 The move is part of a wider strategy by SIMEC, a Gupta family concern, to create multi-billion pound renewable energy capacity worldwide and apply innovative technologies to provide low-cost power for energy-intensive industries, particularly steel.
SIMEC and sister company, Liberty House, have spent the past 12 months acquiring power generation, steel production and engineering capacity across the UK, including Uskmouth Power Station, a 393MW coal fired facility in Newport.
Today's agreement gives Gupta interests a substantial stake in Tidal Lagoon Plc, a holding company established by Tidal Lagoon Power Ltd to finance the development of full-scale tidal lagoons in UK and international waters.
The Swansea Bay Tidal Lagoon is expected to give the UK the expertise required to deliver a programme of larger lagoons. Tidal Lagoon Power is pursuing five such schemes that, combined with the Swansea Bay project, could meet 8% of UK electricity demand for 120 years.
Proposed schemes at Cardiff and Newport, for which planning applications are expected in 2017 and 2018 respectively, represent 4,000MW of lagoon power and £10bn of capital investment.
Sanjeev Gupta said: "We are very pleased to invest in this ambitious and innovative enterprise that promises to provide low-carbon, baseload energy and drive economic renewal through the development of a high-value supply chain that will create thousands of new jobs.
"As a group we are expanding internationally on several fronts and renewable energy is right at the heart of that expansion."
Today's agreement has also led to the creation of a joint venture between the Guptas' global energy and commodities company, SIMEC, and Tidal Lagoon Power to develop large-scale tidal lagoons in India.