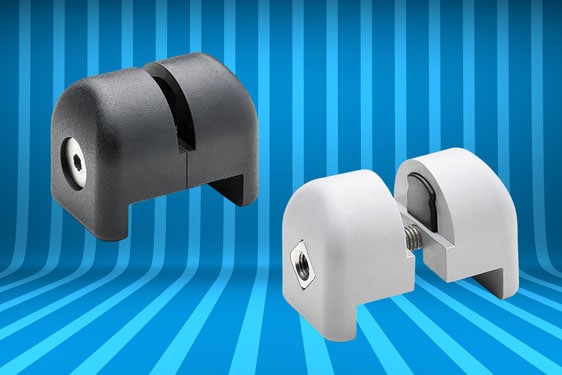 The new PPR series of support clamps from Elesa provide a quick and robust mounting method for plain panels or wire mesh as an aid to ensuring compliance with machine safety requirements such as ISO 13857 para 4.2.4. They are also suitable for architectural panels and similar, e.g. for stair panels, partitions, balconies etc.
PPR clamps suit standard 1in square tube without drilling and come with, or without, internal vibration damping rubber grip pads for plain panels, or with locking teeth to suit electro-welded mesh type TEC (maximum wire diameter: 3mm).
Construction is in tough glass-reinforced polyamide with flush-mounted M5 AISI 304 stainless steel fittings.