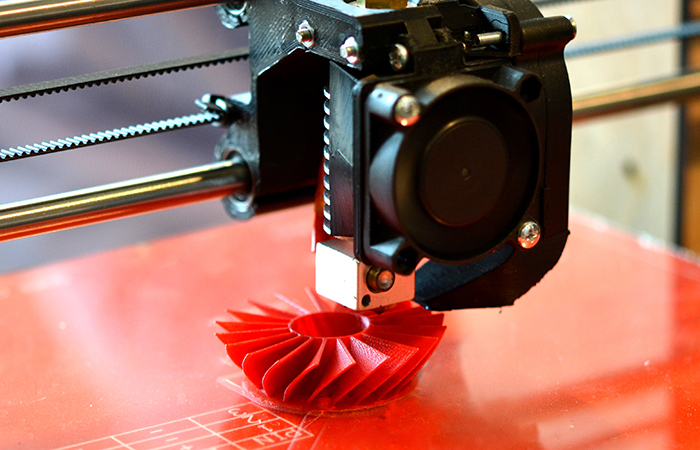 With rapidly advancing capabilities and applications, 3D printing is a key element of the manufacturing process for many industries, often rivalling the traditional manufacturing process for both speed and cost.
As the technology becomes more affordable and more accessible, the type of companies using 3D printing is changing. Industries including aerospace, automotive, healthcare and even DIY are commonly utilising this kind of additive manufacturing, but as the process becomes more accessible and the long term efficiencies outweigh the initial costs, an increasing number of businesses are turning to 3D printing.
Although many of these businesses will factor in the costs of the materials and start up costs when considering investing in a 3D printer, some may be less aware of the upkeep and maintenance required.
In order to offer a full supply and maintenance package, two companies are working together to make both the technological and cleaning applications available to customers within Europe.

Fraser Technologies, which provides world-leading cleaning chemistries and equipment solutions, has been working with Markforged, a US-based manufacturer of industrial 3D printers, materials, and software.
Markforged produces printers that work with metals like stainless steel, and with composites such as carbon fibre, fibreglass and Onyx. Fraser Technologies provides expert advice and solutions for cleaning printed parts.
Graham Fraser, Managing Director of Fraser Technologies, explains: "Any components produced by a 3D printer require rigorous cleaning. In some cases – depending on the materials used to create the component - the contamination may not be visible to the naked eye, but they will still need cleaning prior to assembly. Our solutions offer bespoke chemistries that are applicable to a variety of component materials to ensure all cleaning standards are upheld."
Working closely with customers to understand their challenges, Fraser Technologies can help with many cleaning applications in an efficient manner with low environmental impact and extend the life of existing processes and parts across a wide sector of industry. Fraser Technologies provides expert advice and a wide range of world-leading chemistries and equipment solutions for component cleaning, electronics soldering, and heat transfer and carrier fluids. It offers an independent range of new generation products; comprehensive after-sales service; and a commitment to improving performance, productivity, environmental performance and operator safety.