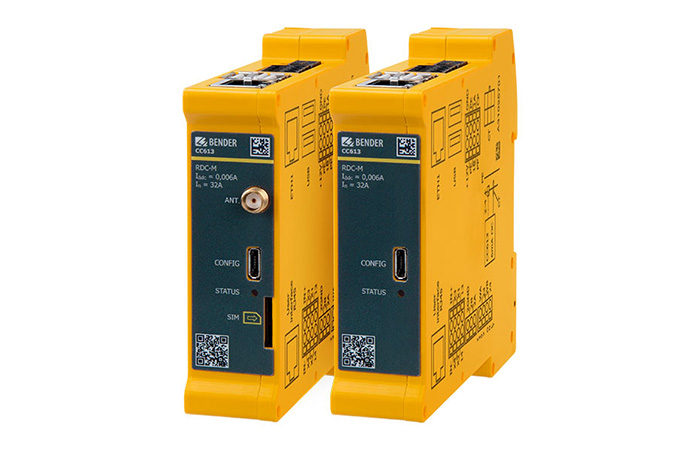 The German Association for Electrical, Electronic & Information Technologies e. V. (VDE) has issued Bender's CC613 with the world's first VDE certificate for a charge controller.
The latest generation of Bender CC613 charge controllers were developed for use in AC charging stations (Mode 3) in accordance with IEC 61851-1 and IEC 62955. VDE confirmed this conformity with the standards by issuing the world's first certificate for a charge controller. This will simplify certification of mode 3 EV charging stations.
The certification covers all CC613 variants, starting with the entry-level 'Home Basic' variant for simple home charging, through the smart variant 'Home Energy Management' for connection to energy management systems, up to 'Fully-Connected' variants with OCPP and 4G modem.
In addition to core features of the CC613 such as integrated dynamic load management, energy management automatic authentication via Plug&Charge in accordance with ISO 15118, the integrated and patented 6mA DC residual current detection (no RCD type-B required) was certified from VDE with a switching device to enable standard-compliant charging according to IEC 62955.
For more information on Bender's range of charging and on vehicle monitoring technology visit:  https://www.bender-uk.com/solutions/emobility or contact industrialsales@bender-uk.com.