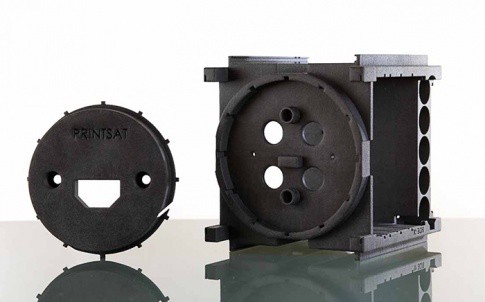 CRP USA will be attending Satellite Innovation 2018, the meeting place for Satellite Executives and Professionals, from October 9th to October 11th
The event will be held at the Silicon Valley Computer History Museum (Mountain View, CA).
Here, leaders of the satellite industry gather to share the latest industry trends and collaborate on new innovative ideas.
CRP USA will be exhibiting at booth 18. They will be displaying cutting-edge solutions for the space industry manufactured in the Windform family of high-performance materials. Among the latest successful 3D printed Space applications, Satellite Innovation attendees will admire a unique CubeSat designed both as a CubeSat and as a dispensing system for two smaller TubeSats.
CRP USA works alongside key space industry leaders. At Satellite Innovation 2018, CRP USA and their staff will demonstrate the effectiveness of additive manufacturing and use of Windform as a structural material for space applications such as smallsats, since most of the Windform composite materials have passed outgassing tests and are qualify for space applications.
"Windform composite materials initiate the additive advantage for space applications", states Stewart Davis, Director of Operations at CRP USA. " At Satellite Innovation 2018 we will be showing how Windform composite materials and Laser Sintering technology lead the additive race to space!"
Satellite Innovation 2018 has emerged as the premier meeting place for innovative Satellite Executives and Professionals. A focus on imminent changes and market forces that will guide their implementation has attracted a confluence of established market leaders and pioneers of the shifting landscape of SatCom.