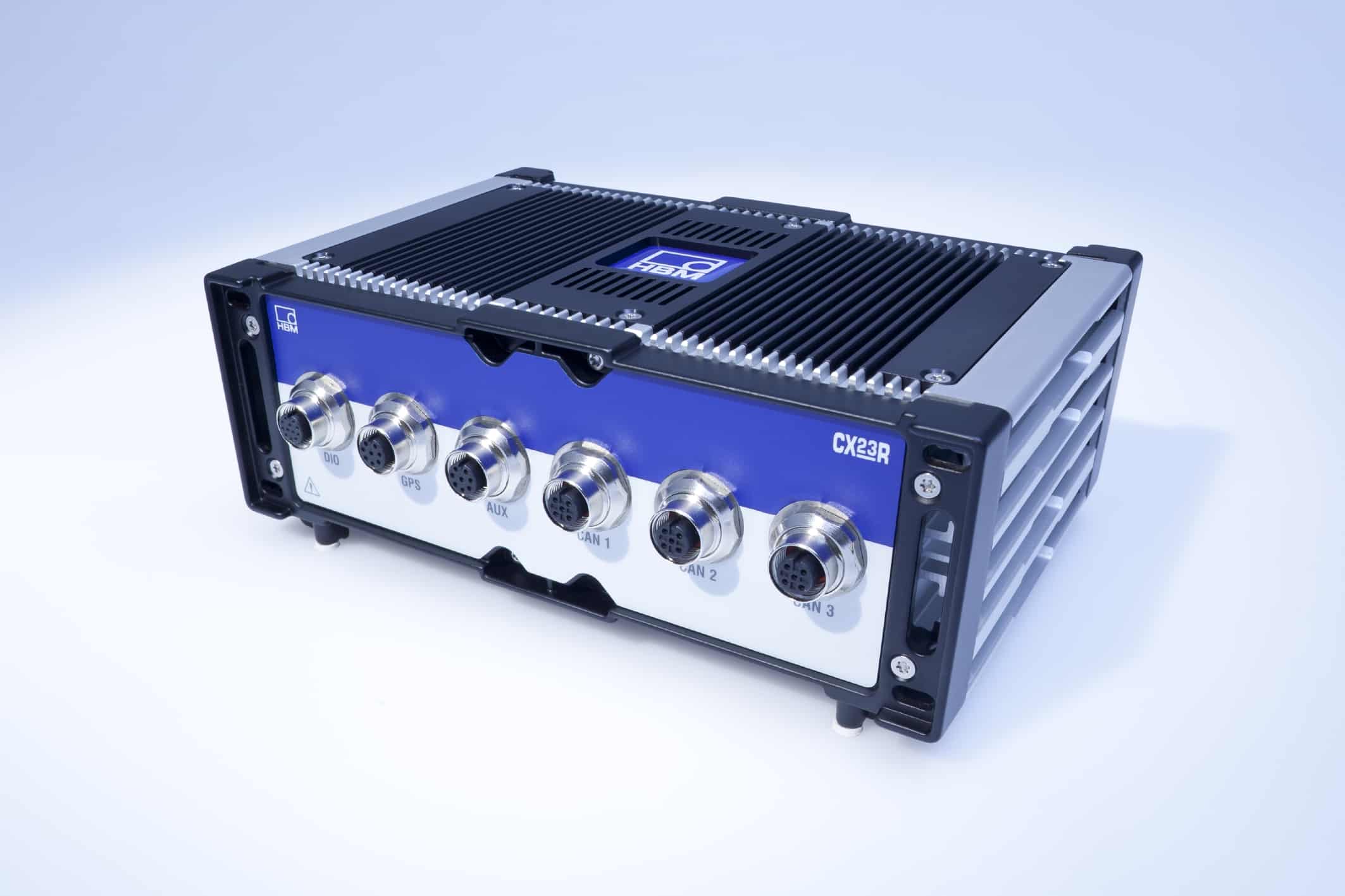 HBM has announced an CX23-R data recorder and the EX23-R Ethernet switch, designed to make the SomatXR data acquisition system even more powerful and flexible.
The SomatXR CX23-R data recorder with web interface provides direct access to measurement data without any software installation. This allows for convenient channel parameterisation, motoring of measurement tasks and visualisation of measured data to be conveniently and easily accessed off site.
The EX23-R Ethernet Switch features 10GB Ethernet ports for connecting SomatXR measurement modules and other accessories, five of which are able to supply electrical power to external devices with Power-over-Ethernet (PoE). The EX23-R also supports the Precision Time Protocol (PTPv2), as defined by the IEEE-1588 standard, giving it an accuracy of less than one microsecond and guaranteeing a higher level of accuracy than standard Ethernet switches.
Both the CX23R data recorder and the EX23-R Ethernet switch have an IP65/IP67 degree of protection rating, meaning that they are both completely dustproof, protected against low-pressure water jets, and can be immersed in water up to 1m.
In addition, they both operate at temperatures as low as -40°C and as high as +80°C and meet the vibration test requirements of the MIL-STD-202G defence standard.
Designed for agricultural and mining machines, summer and winter tests of road vehicles and for calculating measurements during road tests of construction, the SomatXR range from HBM offers some of the most rugged data acquisition products available on the market today.
Featuring a modular and scalable design, other modules in the range include the MX1601B-R signal conditioning amplifier, MX1609KB-R thermocouple amplifier and the MX115-R strain gauge amplifier.