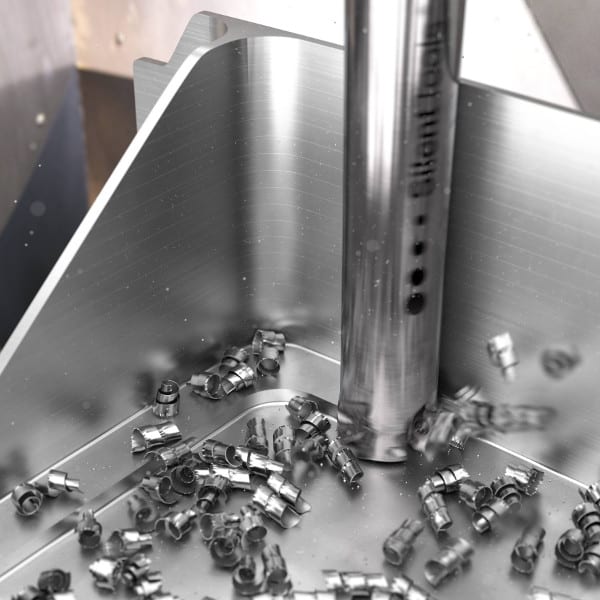 In response to both the growth in quantity and complexity of structural aerospace components, an updated range of CoroMill 390 Silent Tools has been developed by cutting tool and tooling systems specialist Sandvik Coromant. The upgraded Silent Tools dampening technology will allow machine shops to machine deep pockets on titanium aerospace frame parts with greater security and higher metal removal rates.
Pockets are the most common feature in titanium structural parts for aircraft, often featuring depths of more than four times the diameter of the cutter, which is significant in such a challenging material. For this reason, there are high demands for process stability and quality, as well as metal removal rates.
With these factors in mind, the development of an effective cutting tool offers machine shops the opportunity to achieve genuine competitive gain. CoroMill 390 Silent Tools provides light-cutting insert geometries and high performance grades that deliver low cutting forces and vibration-free machining for secure, cost-effective milling.
The new CoroMill 390 Silent Tools can be ordered in diameters from 20 to 32mm. It is available for both the new insert size 07, as well as insert size 11, with options for either cylindrical shank or Coromant Capto coupling.