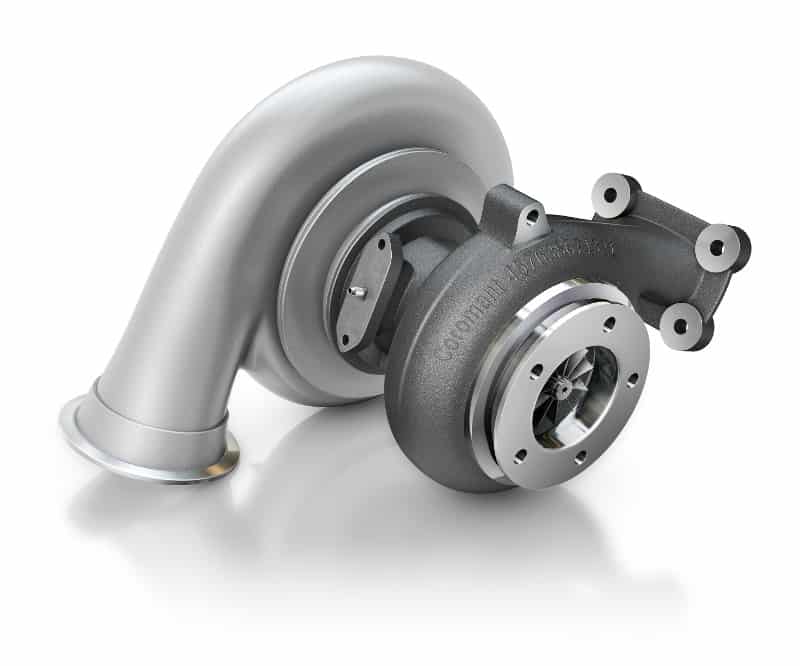 Sandvik Coromant has introduced its M612 face mill, a product engineered specifically for the rough-machining of stainless steel turbo housings. The tool's positive geometry has the effect of providing a smoother cutting action that helps machine shops to eliminate vibration. In turn, higher metal removal rates can be achieved, leading to shorter cycles. The geometry and edge line quality also help ensure reliability and an increased number of components per insert.
The main challenge in roughing turbo exhaust housings is the complex shape of these thin-walled components and their intricate clamping, which together make for a very vibration-prone operation. The new M612 face milling cutter is purpose-designed to help overcome this issue. Its positive geometry provides smooth cutting action, which lowers power consumption and eliminates vibrations in roughing operations. This permits greater metal removal and quicker cycle times, which in combination with 12 cutting edges, six on both sides, contributes to lower cost per component. The choice of round inserts also adds flexibility for machine shops, while the insert indexation interface delivers both accuracy and repeatability.
In a user case example using grade GC4240 inserts to rough a stainless turbo exhaust housing, the use of an M612 face mill in place of a competitor cutter allowed spindle speed to be increased from 212 to 273rev/min, cutting speed to be raised from 70 to 90m/min (230 to 295ft/min) and feed to be increased from 0.13 to 0.18mm (0.005 to 0.007in). At the same 2.5mm (0.098in) depth of cut, the result of the trial showed that the M612 face mill reduced machining time per component by 27 per cent, while tool life increased by as much as 172 per cent.