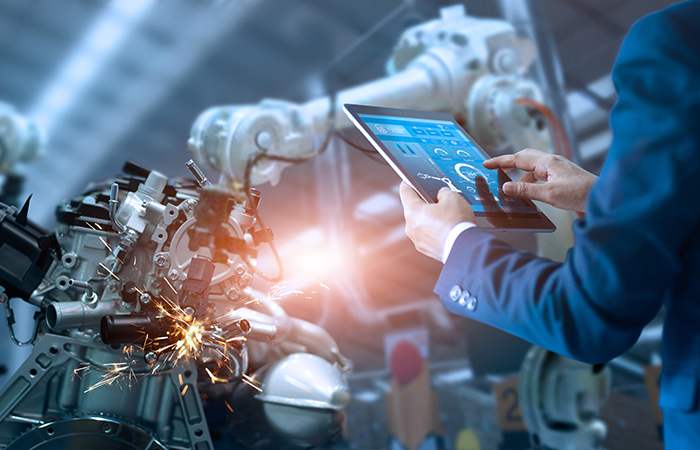 Engineers and manufacturers are increasingly turning to robots for increased productivity, and key to these engineering marvels are linear guides. Martin Ahner, head of norelem ACADEMY, discusses the considerations required when choosing these components.
More and more, robots are seen as the answer to many of the manufacturing and engineering industry's challenges. From higher productivity to overcoming skills shortages, through to increasing automation and even combatting the pandemic by allowing more workers to change to remote working, robots are key to the ongoing fourth industrial revolution.
Valued at USD 39.72 billion in 2019, the robotics market is expected to register a CAGR of 25.38% from 2020 to 2025, according to Mordor Intelligence. In the past, robots have generally been seen as high outlay capital assets with a slow ROI, but growth is expected to move from large, costly robots to much smaller collaborative robots (coined as 'co-bots').  Often, these co-bots are much more attainable with much shorter payback timeframes, due to declining sensor prices, component costs and increasing adoption.
One such group of components that is crucial to robotics and future adoption are linear guides and rails. Needless to say, it is vital that engineers consider these components wisely, and look at not just cost but everything from performance and accuracy to longevity and future maintenance needs.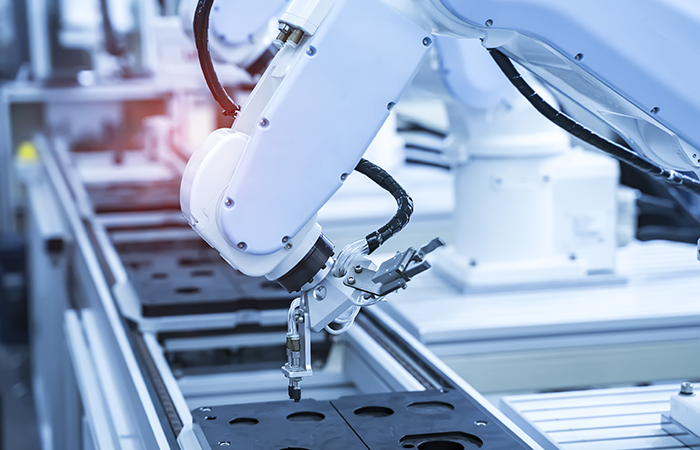 A linear approach to finding the right linear guides
The notion and benefit of robotics is simple – at their very core, they perform certain tasks, helping to simplify recurring, monotonous jobs. Examples include the simple support of lifting tools through to complete automation by industrial robots.
To enable robots to perform these tasks day in, day out, and move as quickly and precisely as possible, many rely on linear guides systems. For instance, welding robots in the automotive industry rely on systems consisting of linear guides to accurately weld parts together.
Choosing linear guides is based on the application, machine structure, mounting space, operating environment, load, speed, stroke, accuracy and required lifespan of the component.
Of those factors, mounting space and accuracy arguably play the largest parts in selection. norelem offers the complete package for solutions, from profile rail guides, suitable guide carriages, plastic slide guides with matching guide carriages and more. These components do not correspond to any DIN (i.e. they are not a standard part) but are standardised components in which the dimensions are adapted to adjacent components.
Linear guide accuracy class also plays an important part in the bearing's travel behaviour, which is the performance characteristic that most people associate with the term 'accuracy'. Regardless of size, preload, or mounting configuration, parallelism between the reference edges of the rail and the block ultimately determines the travel accuracy of the guide system. This parallelism tolerance specifies how the bearing block will behave positionally as it moves down the rail.
Choose the wrong linear guides and the bearing block may deviate, either going up and down or side to side as it travels along the rails. For robotics, where accuracy is key, this simply cannot be allowed to happen. norelem's wide range of linear guides come in a variety of accuracy classes, suitable for many applications.
Engineers can also use compact linear ball bearings, which are available with or without a self-aligning function. Regular steel versions from norelem have a plastic cage, whereas the self-aligning models are made up of a plastic housing, with runner plates, allowing them to correct misalignments to compensate for tolerances and prevent tilting.
Robust linear guides create robust robots
Along with mounting and accuracy, engineers must also duly consider lifespan, maintenance and servicing of linear guides. These components must be able to withstand the environment they are deployed in for a long and trouble-free life and to minimise robot downtime.
Certain precautions should be taken for different environments. Due to the re-circulating rolling elements, linear guides should be in as clean and as debris free an environment as possible. If dirt gets on the rails, then the rolling elements may lose their lubrication, and as such, interfere with the travel speed and accuracy. This then compromises the whole operation of the robot.
While a clean environment cannot be guaranteed at all times, an upgraded lubrication option can be added to a linear guide to help increase lifetime of the guide in a dirtier environment. The linear guides can also be protected with linear housing units, such as those in norelem's range, to prevent dirt and dust from getting onto the bearings. To make maintenance and servicing easier, housing units have a greasing hole to relubricate the bearings when required.
As relatively large capital investments, it is also important to house robots effectively, so that they do not suffer from any unwanted damage or debris that could affect its performance. To this end, a simple but effective method is to use aluminium profiles to build a barrier around the robot. Along with aluminium profiles, norelem provides a complete range of other assembly components like covers, pull handles, grips and hinges to help create the optimum housings.
Make downtime a thing of the past
As mentioned, any downtime must be negated to ensure robots are efficient and generating the return required. This is even more so the case if the robot is part of a production line – any long periods where the robot is inoperable can jeopardise the whole facility's operation.
In addition to protecting the robot and linear guides with effective housing components, predictive maintenance intervals can help to shorten downtime. Standstill can also be avoided by condition monitoring, which is why norelem has been developing standard components that can show premature wear, for instance in clamping components.
It is also advisable to use components that are readily available and accessible. Often, with bespoke components, these can be costly and time-consuming to repair or replace, especially if they need specialist engineers to fix them or the parts need to be custom ordered and remanufactured. With standard components though, these can be easily accessed, and delivery can be as quick as next day, meaning downtime should no longer be a concern.
Leading the way to a robotic future
Robots are undoubtedly going to be the future of engineering and manufacturing. To lower the barriers to entry, particularly for small-to-medium enterprises, costs must be kept in check, while creating and maintaining the asset must be simple and easy.
With standard components like linear guides and accessories such as housing components, this is no longer just a pipedream. At norelem, we have experts in plant and mechanical engineering at hand, ready to assist in any robotics projects and application requirements.
For more about norelem, please visit www.norelem.co.uk.