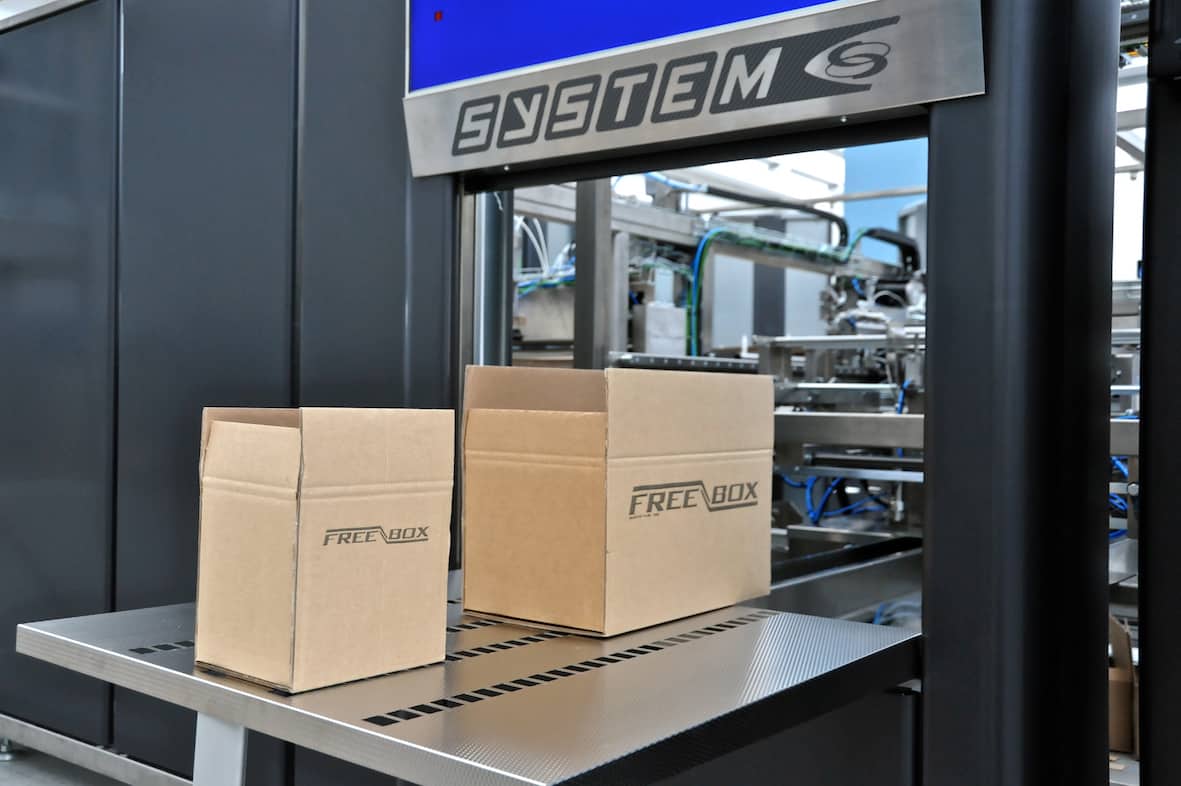 Electronic commerce is currently an increasingly widespread phenomenon. Sales online, once mainly focussed on intangible services, have now shifted to goods linked to the manufacturing sectors. On the basis of this scenario System has developed a packaging technology that enables the production of personalised made-to-measure box from a simple cardboard sheet, with the option of creating different sizes, even within the same work cycle. This leaves the possibility of intervention not only on the dimensions of the packaging but also on its appearance, which can be personalised with logos and graphics as required.
The phenomenon of e-commerce has shortened the production chain with respect to traditional commerce. In fact, when users buy online, they skip the phase of goods transit from the warehouse to the sales outlet.
The advent of the Internet has given life to new forms of commerce, which  in terms of packaging represent the ideal opportunity to implement innovative solutions aimed at optimising logistics. E-commerce represents a phenomenon of modern-day life and this particular sector needs to keep up with the needs of a constantly changing world.
For this reason, System has developed FreeBox, a customisable cardboard box forming system.  This technology enables the formation of boxes directly on the machine, thanks to a simple human-machine control interface which enables the entry of parameters for the required packaging dimensions. Starting with corrugated card sheets of 1,200 x1,200mm, the machine creates the packaging in the required format with the option of high definition printing of the logos, codes or other information in one or more colours. The entire process is automated and can be monitored via a system of internal cameras that enable the operator to control all processing cycles…