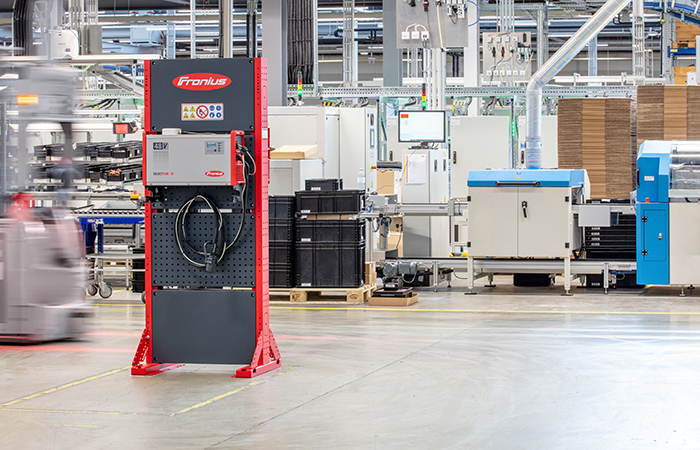 Reliable intralogistics form the backbone of many industrial and trading companies because they help to ensure that the required goods arrive in the right place at the right time and in the right volume. Electric forklift trucks are frequently used for internal goods transport. High availability plays a key role in their operation because this is the only way to ensure that unplanned spikes in workload can be accommodated. High-quality battery charging technology helps to maximise the availability of the forklift trucks and ensures that the forklifts are ready for operation at all times.
Battery charging specialist Fronius Perfect Charging has been relying on maximum quality for more than 75 years. Battery chargers are confronted with a wide range of conditions during operation. "We don't want to leave anything to chance and we test our battery chargers in our in-house laboratories. In these tests, they must remain reliable under various environmental influences and in various usage conditions. Only once we are certain that our devices meet higher criteria than those stipulated by conventional standards can they be supplied to our customers," says Patrick Gojer, Business Unit Head Perfect Charging, summing up the Fronius quality standards.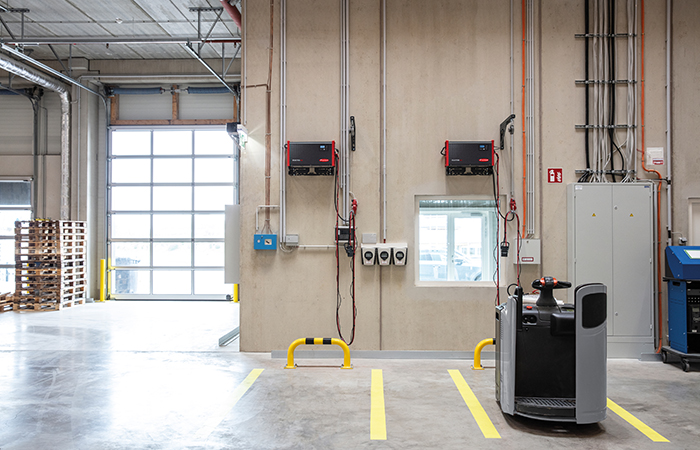 Fronius battery chargers impress customers on the market with their low failure rate of 0.3 percent on average and a lifespan of up to 20 years. This is partly due to the high-quality charging technology developed in-house and the strict testing process. It is these high quality standards that have allow Fronius to offer a five-year warranty for its battery chargers. This applies to both the Selectiva 4.0 series, which is suitable for charging all types of lead acid batteries, and to the new SelectION product family, which was specifically developed for operation with lithium-ion batteries. "We want to enable our customers to achieve maximum reliability and cost efficiency in charging technology. This has been our driving motivation for more than 75 years," states Gojer.
Contact details for this publication:
Company name: Fronius Perfect Charging
E-mail: perfect.charging@fronius.com
Website: www.fronius.com/intralogistics
YouTube: www.youtube.com/FroniusCharging 
LinkedIn: www.linkedin.com/showcase/perfect-charging