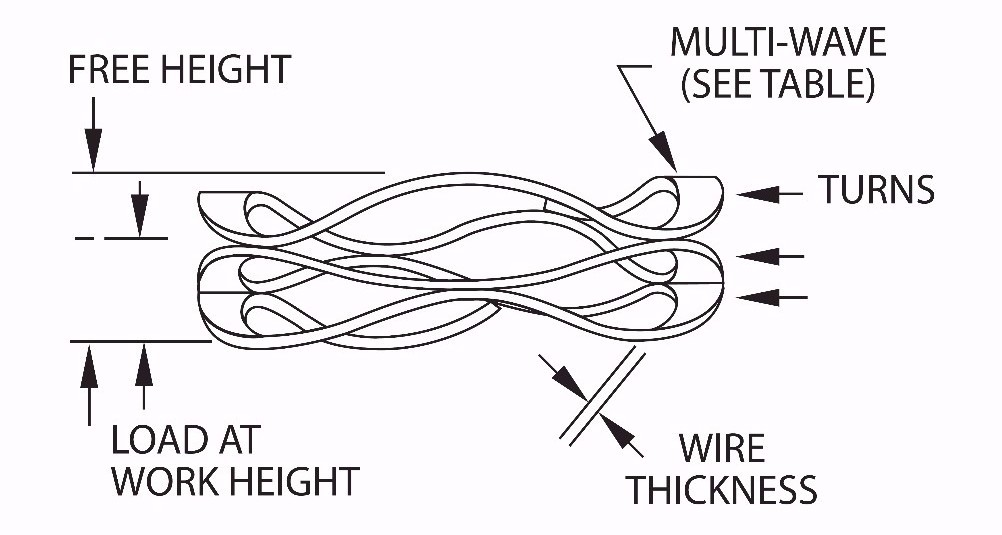 Smalley Talk is where our engineers answer commonly asked Retaining Ring and Wave Spring questions. This week, our Product Manager, Simon Ward describes how to properly measure your Wave Springs to ensure that you have the right part for your application.
What is the free height?
It is sometimes important to know how to properly measure the free height of our Crest-to-Crest wave springs in order to verify the correct part is being used for the application. However it is essential to understand what is meant by the term 'free height' and this is defined as the height at which a wave spring is measured in its free state.
How should you measure the free height of your Smalley Wave Springs?
When done correctly, it can save valuable inspection time but, because of the finished form of our multi-turn Smalley springs, this is not always easily achieved. The following guidelines should help to correctly assess the free height of our springs:
Ensure the spring is sitting on a flat surface between two parallel plates.
Lower the top measuring surface until it touches the spring.
Apply a slight force to deflect the spring until the crests of all waves come in contact with the loading surfaces (top & bottom).
The distance between the two parallel plates is the free height.